Rustic living reaches its peak at this Dutchess County barn, which has been lovingly converted into a four-bedroom family home.
The New York property is a few minutes walk from Tivoli – itself two hours' from NYC – and encompasses a 4.5-acre-lot, outfitted with the main property and a two-bedroom 1970s cottage that has been similarly restored.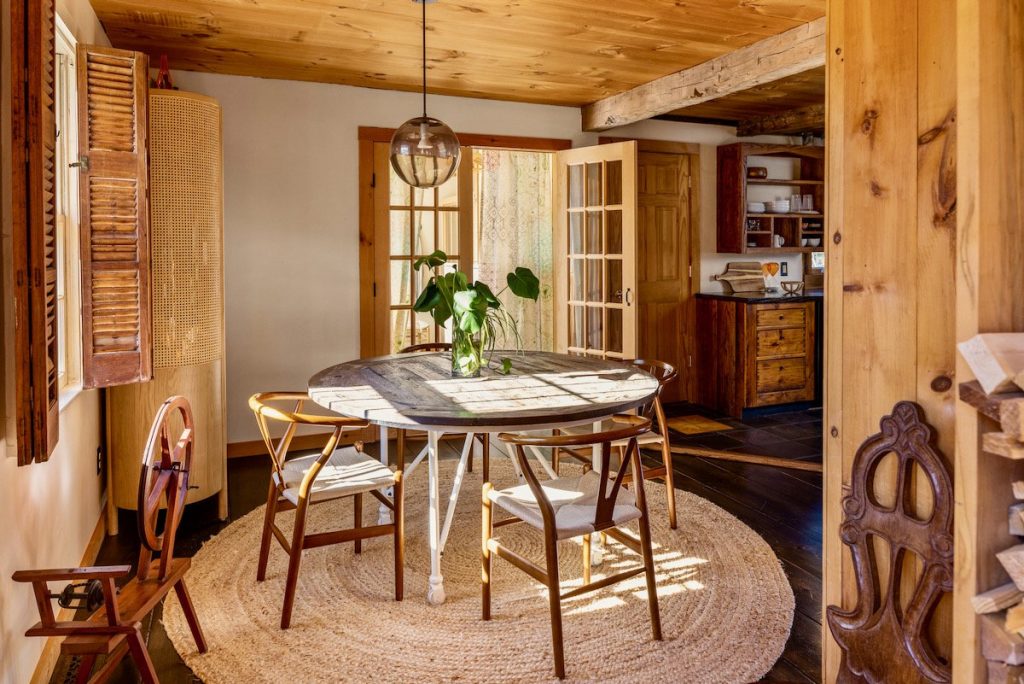 The current owners have been working on the converted barn since 2012, sanding off wooden beams, installing new appliances and adding solar power to the building. And they haven't shied away from its rustic history, going heavy on wooden panelling, exposed beams, and a wood-burning stove that forms the centrepiece of the barn's main living space.
Light floods the Trivoli property's four bedrooms and two bathrooms, though brave residents can also splash about in the outdoor shower to the rear.
The Lillie K Team/Four Seasons Sotheby's International has the listing for the Trivoli home, priced at $1.9m, where in addition to interior works, the owners have dedicated years to the surrounding land, creating an edible forest of fruit and nut trees and a kitchen garden.
Fire pits and a creekside yoga deck offer plenty of options for enjoying the outdoor space, and the Hudson Valley property has plenty of promise as a holiday home business.