Nestled in the Laurentian Mountains in southern Quebec, Canada stands Hinterhouse. The Scandinavian cabin-inspired architecture looks to Japanese design cues and the minimalist philosophy for living to offer an elevated escapist space.
Mauricio Padilla, Hinter's founder, launched the company three years ago when he was working in software technology. Travelling a lot for work, he'd spend his downtime taking in nature and noticed a sort of 'gap' in his adopted home province of Quebec for the cabin-inspired retreats often seen in Europe.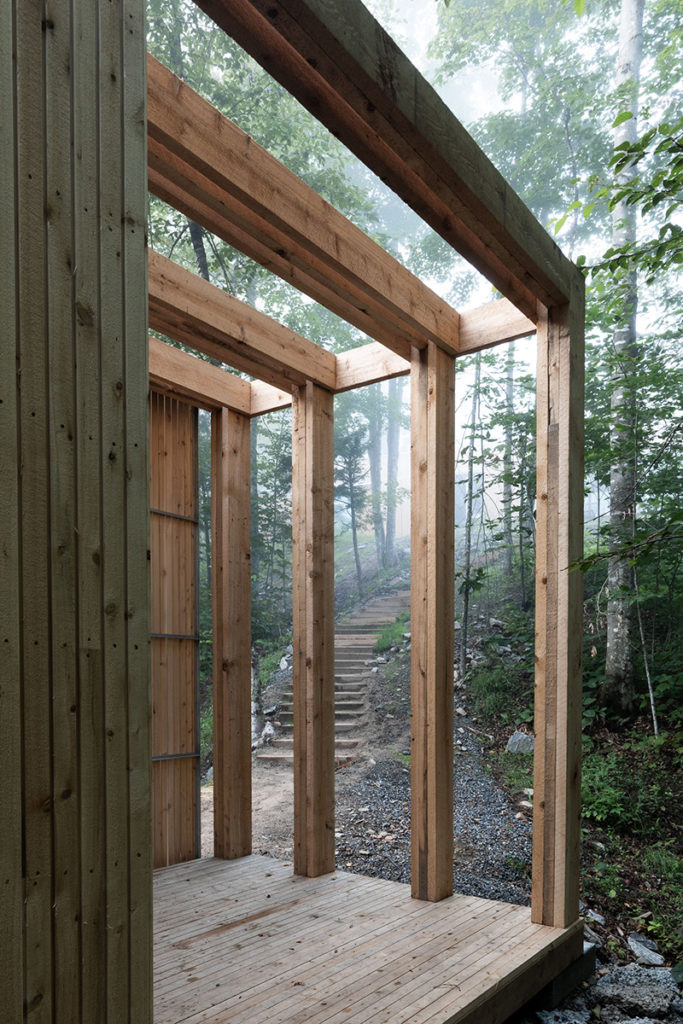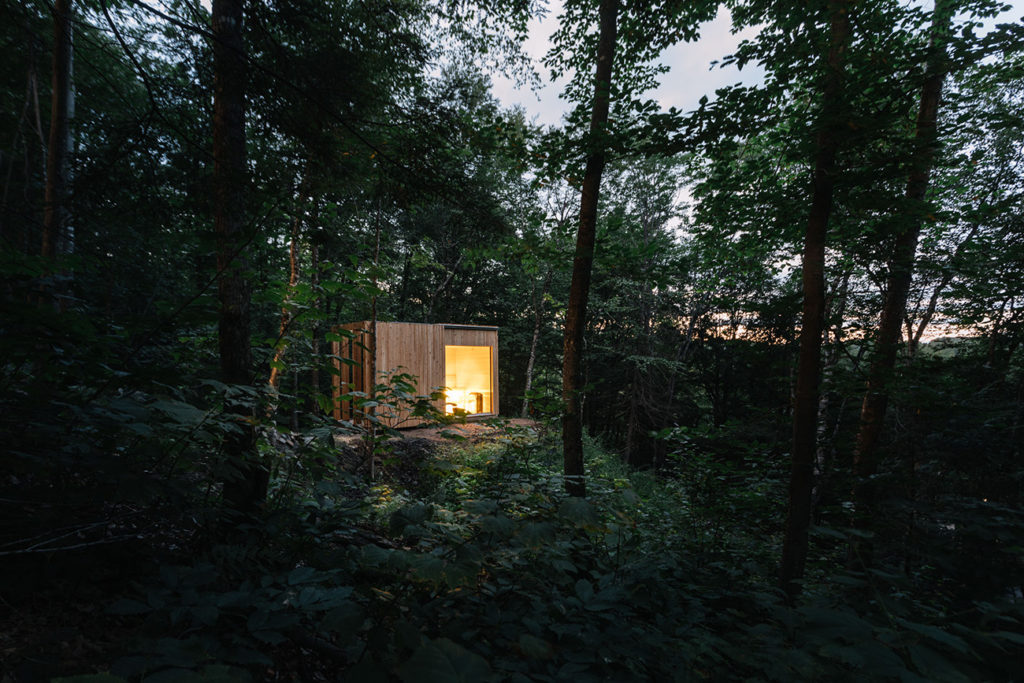 'My head started putting all these things together, all these elements I like,' explains Padilla. 'Minimalism and meditational hikes, also the beauty of the culture that is put into minimalism and design, especially, for example, in Danish culture, where it's a philosophy of living.' It's the fusion of these designs specifications and modern society's need for restorative relaxation that led Padilla to introduce this kind of 'headspace architecture' to Northern America.
The initial idea was to focus on a modular design business model. However, during the process, Padilla bought a prefab and would escape into nature each chance he could. Soon came the idea to rent it out – a soft launch – which initiated the whole process. Padilla and his wife decided to build a community: 'From that point on, I moved from the building side of things to the experience side of things.'
In terms of interiors, Padilla believes that clean lines equal clean minds. Building for headspace requires large, floor-to-ceiling windows – 60% of Hinterhouse is glass – as well as light, earthy tones and materials. The 980 sq ft cabin's kitchen, dining and living room area, bathroom and two bedrooms were built almost entirely out of sustainably forested native wood.
Polished concrete floors, walls covered in pale wood, white mosaic tiles, and a white cedar board exterior all tap into this mindful yet minimalist approach. 'Providing more space and less clutter, giving your mind, in a way, more space to breathe,' describes Padilla.
Working with architecture studio Ménard Dworkind, Padilla created the space he'd always dreamed of, as well as an engaged community centred around a culture of disconnecting and deft design that thinks of nature first.
'We started to think not only of the sustainability side of building, but as a business model; how do you implement something that really gives back and gives back hard? I'm a big believer that carbon neutrality is not enough at all. Companies should be aiming to be carbon negative,' states Padilla. This is why, every time somebody stays at Hinterhouse, they plant trees in collaboration with the non-profit, One Tree Planted.
'At the end of the year, that's around 1500 trees. Way more than the house will ever need – a house takes around 60 trees or 70 trees to be built.'
Constantly looking to the future, Padilla has big plans for the Hinter brand. '[We've decided] to start working with architectural firms around the world and innovate. So, the next house that we're building, is with Koto Design, which we're calling Stealthhouse.'
UK-based Koto Design– founded by husband-and-wife team Johnathon Little and Zoe Little and Theo Dales  – delivers architect-designed, energy-neutral homes and cabins, has a similar ethos and ethical standing to Hinter, making this a natural partnership.
Padilla also plans to take his community to Portugal by launching Hinter's first international outpost there. 'First of all, culturally, it's a gorgeous country, but also it's more affordable to actually build for that kind of weather.' He also notes that they'll offer a surf lifestyle if they take the brand to this European hub.
Currently, when you book a stay at Hinterhouse, you get to experience mountains, rivers, lakes, hiking, canoeing, and skiing, as a way of reconnecting nature. 'I find it so beautiful to create objects, or in this case, buildings, that really affect the way that you feel and the way that you live.'