Gordon Gallery is a glowing new art hub in Jerusalem, located in a former industrial space that's been transformed by Salty Architects.
The Tel Aviv studio removed the building's original facade, replacing it with a glass wall that allows the gallery to be opened up to the concrete balcony outside. Salty Architects says the aim was to 'set the space apart from its surroundings without being ostentatious'.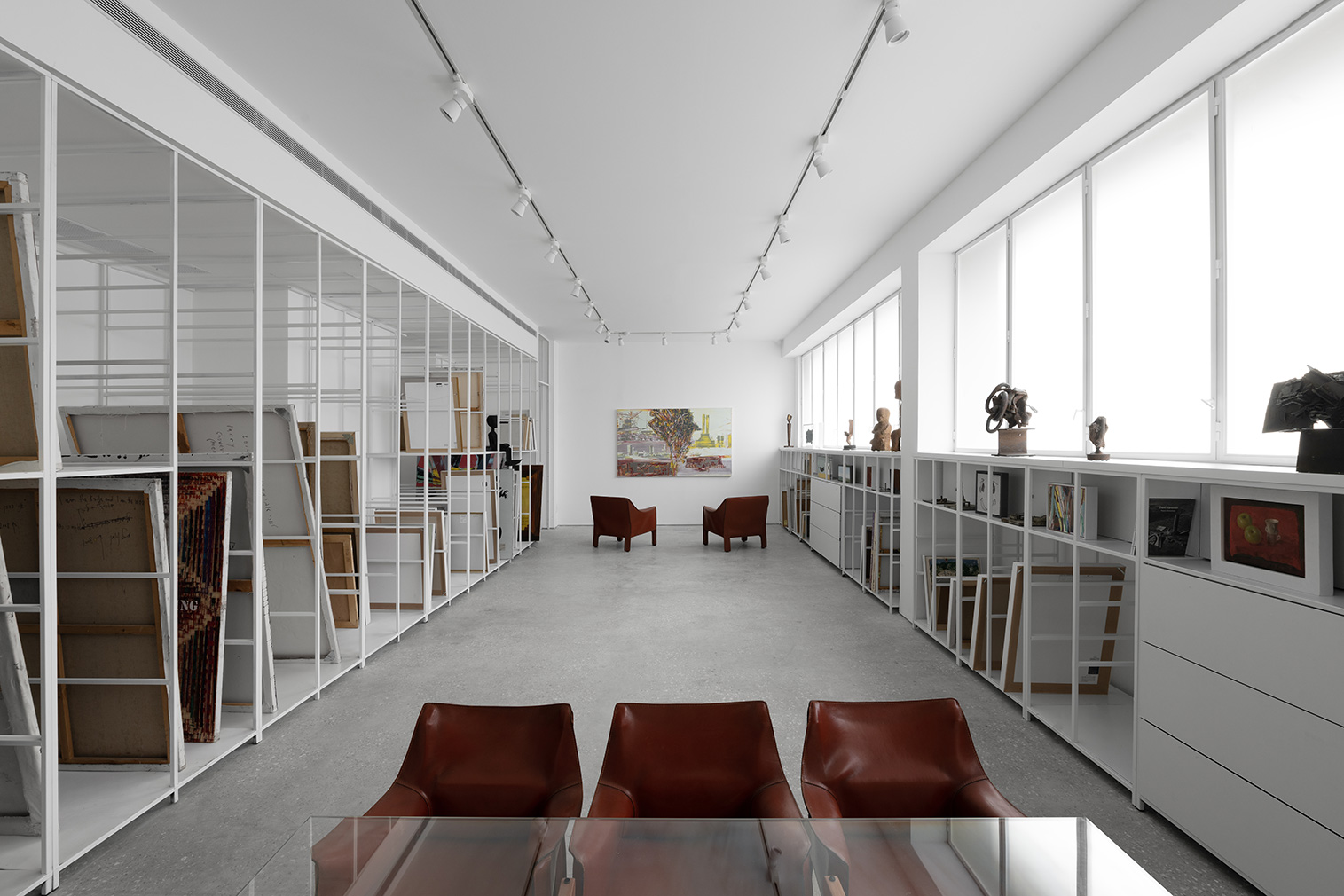 There's no part of the gallery visitors can't enter, with the exhibition space leading through to a library and archive with storage racks. The architects wanted people to be surprised by the experience, in particular, the natural light that floods in now the facade has been opened up.
The art gallery – which already has an outpost in Tel Aviv – will host solo exhibitions by Israeli artists, launching with shows by Ofer Lellouche and Aviva Ur. Lellouche's Recent Works exhibition includes sculpture by the artist, as well as nine small reliefs that show the process of it being made.
Mercaz Sapir, Building No. 3, 3rd Floor, Jerusalem, Israel