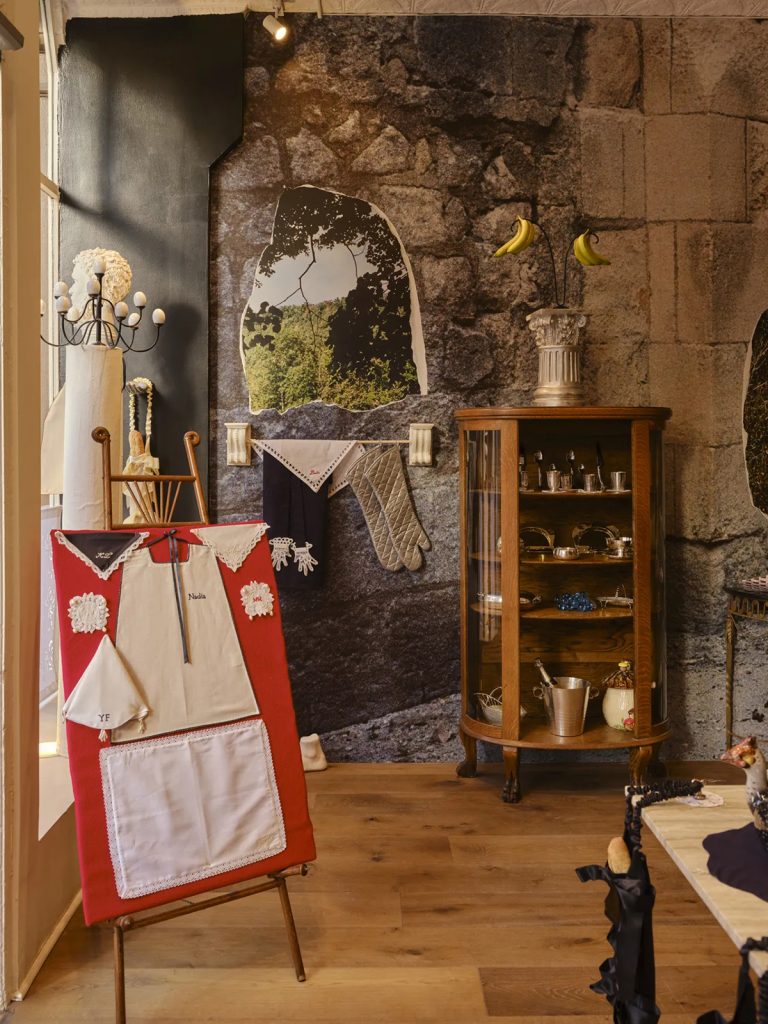 Quirky trinkets appear against a backdrop of crumbling architecture at Gohar World's Lower Manhattan store, the first physical space for the 'tableware universe' brand.
The temporary store is very much a reflection of Gohar World's surreal approach to homeware, which has seen founders Laila and Nadia Gohar offer everything from salami-shaped candles and sea creature spoons to chandeliers that hold eggs and tablecloths with shirt collars.
Located on Lafayette Street, the store channels an olde worlde trinket shop vibe, with objects displayed on tables and cabinets. Savvy Studio designed the interiors, installing layers of custom wallpaper to create the feeling of being inside a secret space.
The outer layer features images of the unfinished 12th-century church Eglise Saint-Honorat, in Arles, with sections ripped away to reveal the trees and grass of the wallpaper beneath. Displays in the shop are arranged around the architectural imagery, creating the feeling of stepping into a portal to the church.
As well as displaying new collections, Gohar World plans to host workshops and events in the space – which remains open until 14 January 2024.
181 Lafayette St, New York, NY 10013, USA