A sustainable and light-filled greenhouse design is for sale on the shores of the largest lake in Sweden, and its innovative eco-design means it is entirely self-sustained and can feed its inhabitants.
The next-generation Lake Vänern home is called Naturvillan and has a glass prism design with living spaces inserted into a timber block at the centre. Its climate-adapted environment includes its own systems for heating, electric and water collecting, making it completely off-grid.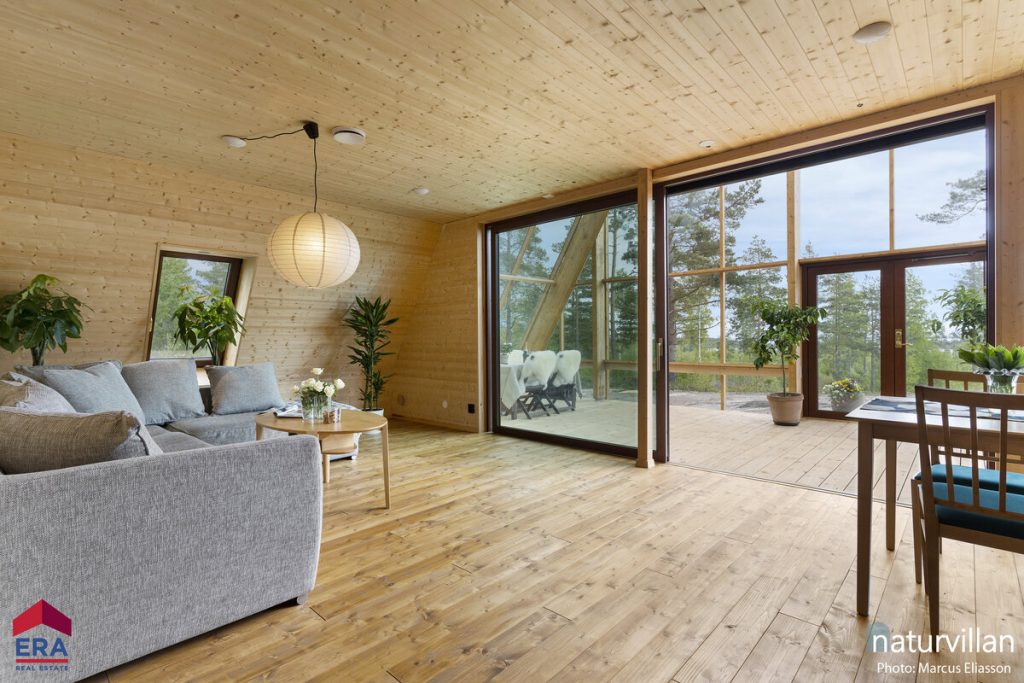 Living spaces are staggered over three main levels, accessed via a series of staircases. Bedrooms and more private areas are concealed within timber volumes, while more exposed zones of the Swedish property at used as terraces. Solar cells are integrated into the structural glass frame to power the Vänersborg eco-home and its enormous, climate-controlled terraces for growing food, from Mediterranean plants to fruit and flowers.
Glasshouse living sounds quite public. However, Naturvillan is located on a private lot, surrounded by woodland on the shore of Lake Vänern and has a rustic and secluded feel. Interested parties can find out more via Erasweden, which is marketing the Swedish property starting from 7,850,000 kr.