This all-day deli in Melbourne draws on its owner's heritage, bringing Italy's traditional stone streets indoors.
Via Porta is spread out across three storeys, which includes a cafe and dining room with unusual paved floors. The deli's designer and co-owner, Studio Esteta's Sarah Cosentino, wanted to evoke Italian tradition – particularly the winding alleyways and cobbled streets of the country.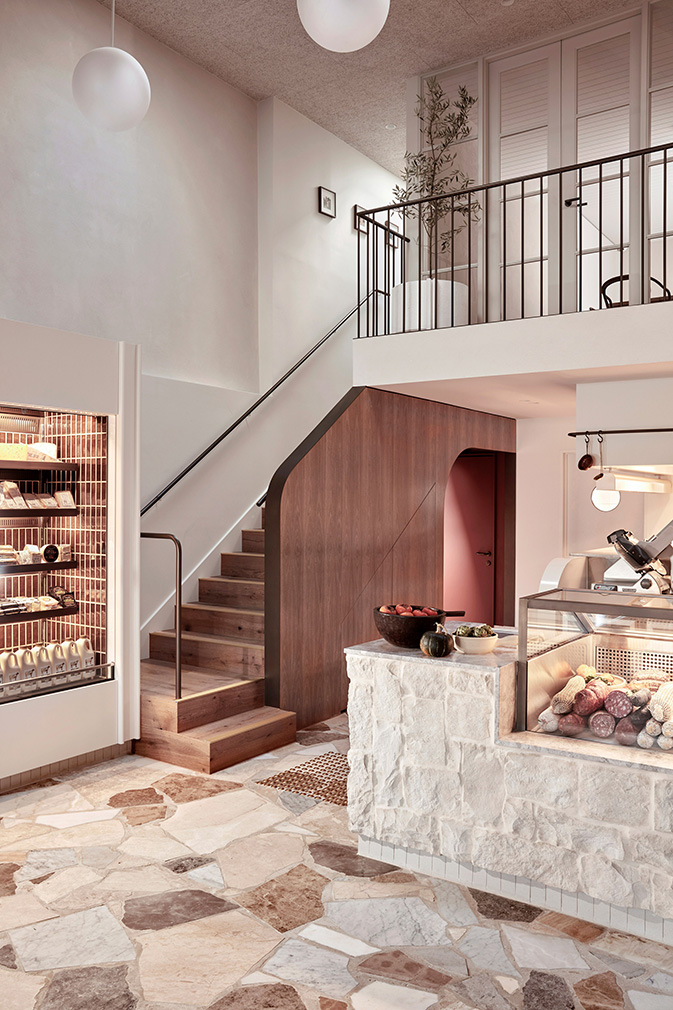 Walls are covered in rough plaster, contrasting the smooth veined marble of the deli's counters, and the pale green leather of the banquette. Goods sit on simple wooden shelves beneath arched ceilings.
Cosentino describes the interiors as 'intentionally minimal but textural adopting honest finishes and traditional methods inspired by Italy'. She borrowed from the work of Italian architect Carlo Scarpa for the pale colour palette, which borrows from the 'aged and honest beauty' of Italy's streets.
Whitehorse Rd, Mont Albert VIC 3127, Australia