Guests can go off-grid in New South Wales' lush Cudgegong River Valley at this eco-hut, located in the foodie favourite town of Mudgee.
Galvanised metal panelling and wood-lined rooms lend Gawthorne's Hut a decidedly rustic feel, elevated by the clean lines of its interiors. Guests sleep in a bed tucked under the dramatically sloping roof, and breakfast at the long counter overlooking the landscape.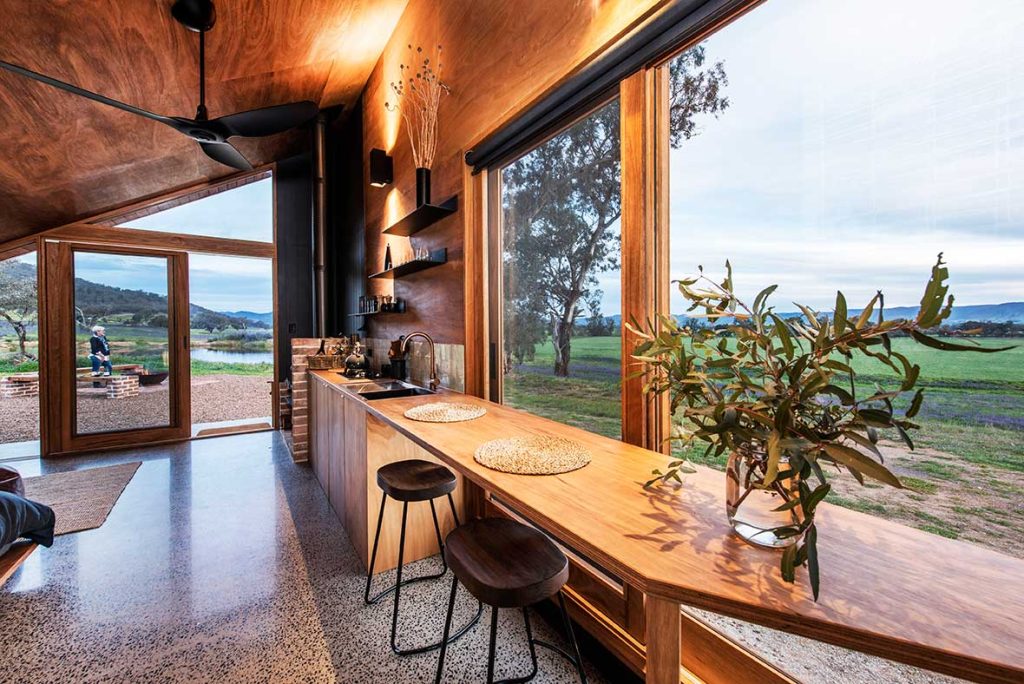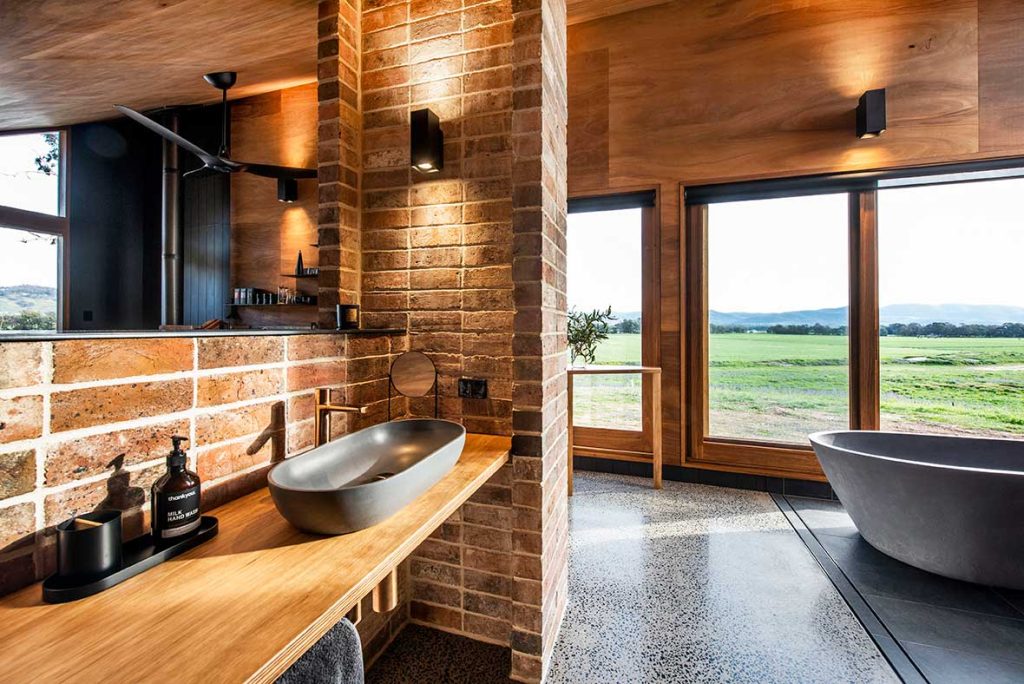 The cabin is powered by solar panels and draws its water from a rainwater storage system. Bare brick and panelling made from Australian blackbutt wood create a homely atmosphere inside, helped along by a wood-burning furnace for chilly evenings. Views over the surrounding Cudgegong River Valley peek into the house from every angle.
Mudgee is an agritourism mecca, roughly four hour's drive from Sydney, and is home to over 35 wineries as well as several foodie hotspots – most of which emphasise locally sourced ingredients.
Gawthorne's Hut is available via Airbnb, from around $440 AUD per night.