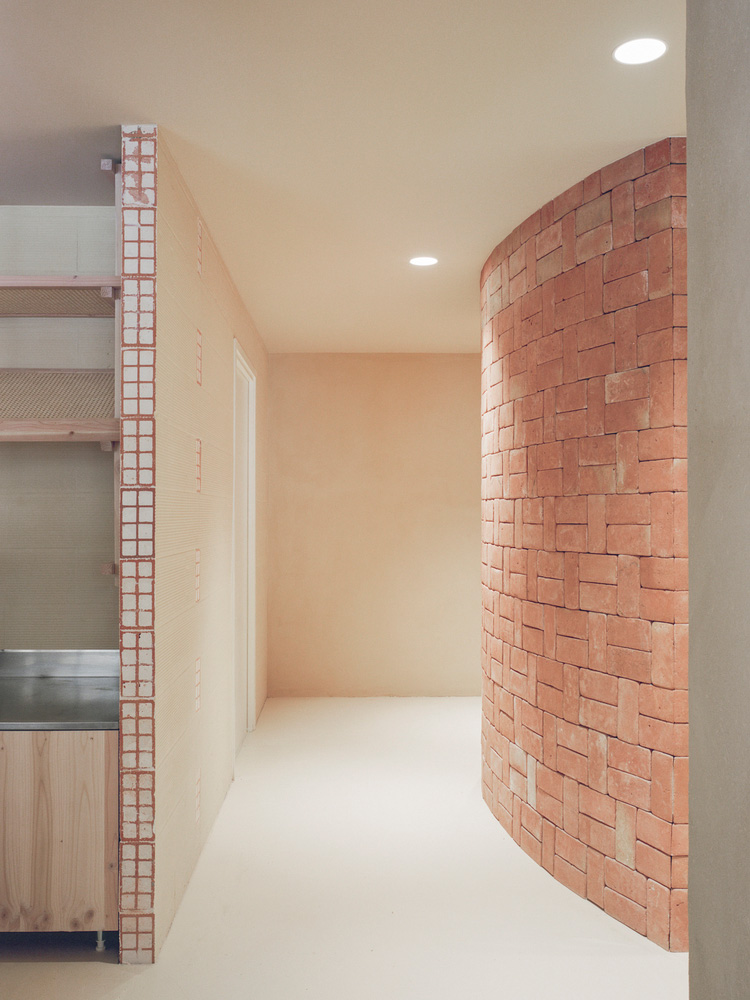 A sense of craftsmanship runs through the interiors of L'artisan Des Pains Oubliés in Saint-Laurent-du-Var, with simple, honest materials echoing the essential art of baking.
Nice-based practice Bancaù Architectes designed the space, saying that bread-making and developing architecture follow similar guidelines. The bakery emphasises organic, natural ingredients, and the studio has also chosen a careful palette of elements.
Floors are made of terracotta bricks, which form a vast, circular oven and line the lower half of L'artisan Des Pains Oubliés' seating area. Bancaù Architectes commissioned local craftsmen to create wooden furniture for the bakery, focusing on traditional, durable techniques. Even the ceramics are made by hand.
Raw earth plaster completes the space, adding texture to the walls and contributing to the bakery's neutral colour palette.
165 Av. des Pugets, 06700 Saint-Laurent-du-Var, France