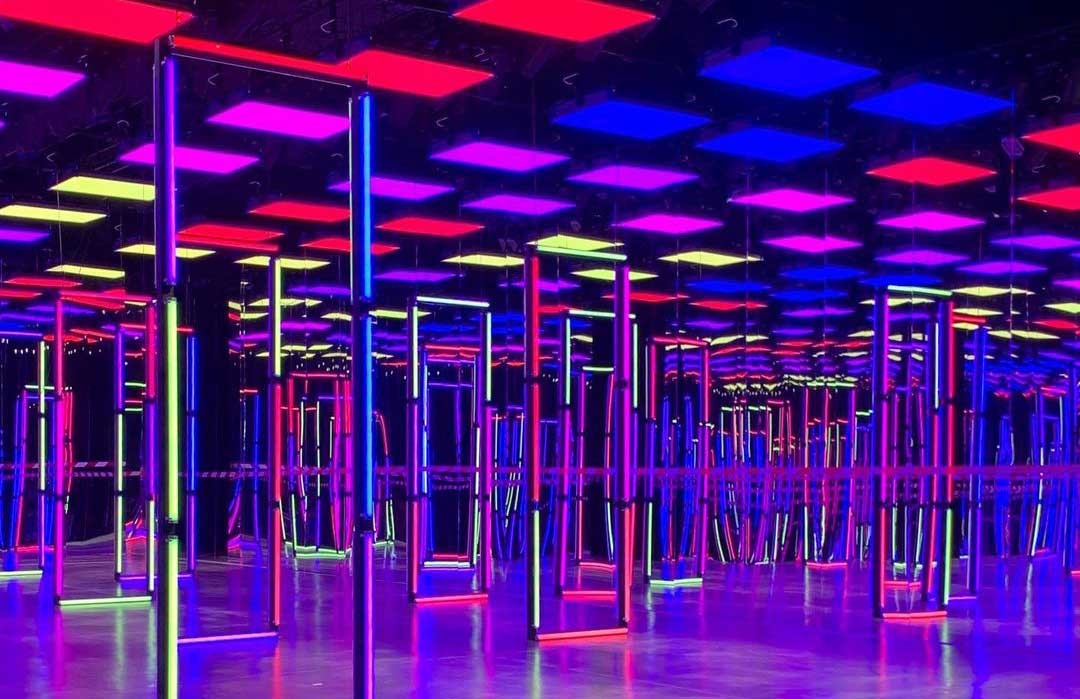 Men's Fashion Week might be a mostly digital affair, but for Fendi in Milan, it was still a party thanks to its nightclubesque catwalk and dazzling neon light show.
Bureau Betak designed the set, which echoed the bright colour pops of Silvia Venturini Fendi's autumnal collection. Fluorescent doorways dotted a mirrored runway, pulsing with an algorithm of colour set to the show's soundtrack by Not Waving.
Overhead, lightboxes were embedded in the ceiling of the space. They changed colours to match the monochrome looks of models walking through the doorways below.
The result was, as Fendi says: 'An optimistic adventure filled with light, colour, and optical illusions.'
Key looks in the collection included cobalt blue puffers, coral bags and a wool overcoat with cursive handwriting by comedian and artist Noel Fielding.
Daniel Buren and Philippe Parreno conjure neon spectres in their Paris show