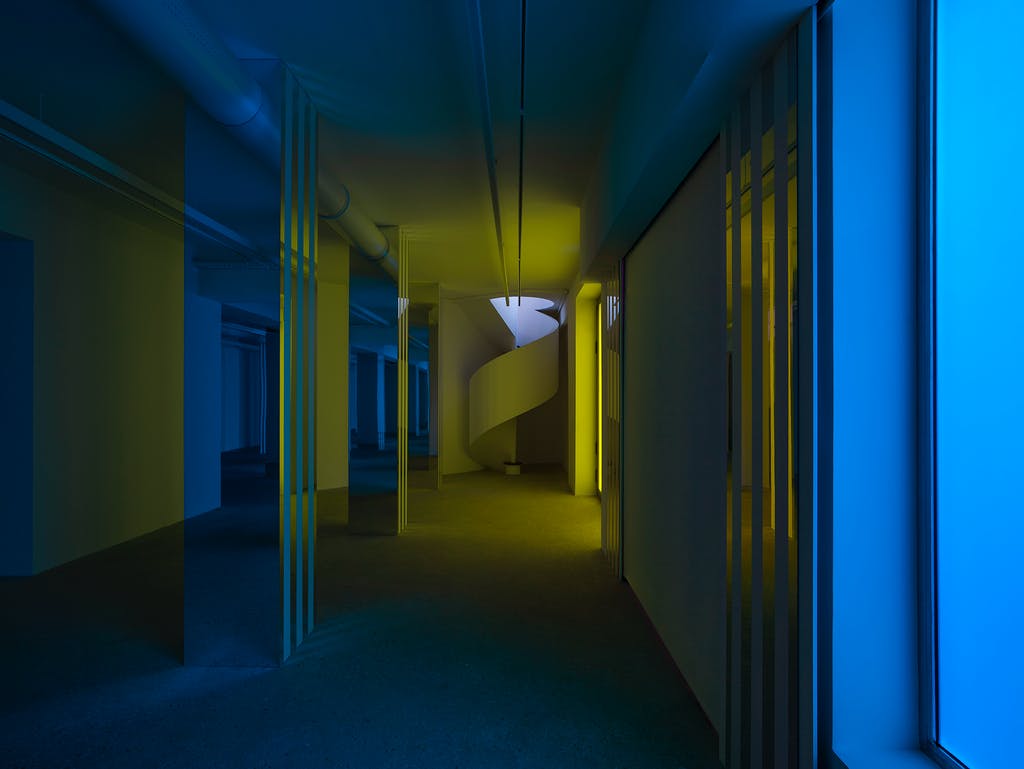 The new collaboration between artists Daniel Buren and Philippe Parreno in Paris is about 'glimmers and events,' 'breath and movement', chance and change.
The Algerian-born artist Parreno – whose work has been exhibited at The Tate Modern in London and the Palais de Tokyo in Paris – said his inaugural exhibition at Galerie Kamel Mennour's fifth new space investigates: 'The way things appear and disappear, which is the definition of a ghost or indeed any form that manifests itself.'
The new 600 msq space at the Rue du Pont de Lodi is owned by the Algerian gallerist Kamel Mennour, and who has been working with the multi-medium artist since 2016.
But Simultanément travaux in situ et en mouvement, which runs until February 27, 2021, is not just a dialogue between Parreno and the 82-year-old conceptual artist Buren.
It's also a meeting of minds with the gallery's interior designer Pierre Yovanovitch, who worked with the pair to use fluorescent lighting to challenge ideas of time and the concept of the exhibition as a medium in itself.
Kamel Mennour, 5 rue du Pont de Lodi, Paris 6