It might be in the middle of a shopping mall, a few hours outside of Mexico City, but this mezcaleria uses craft and materials to evoke an entirely different atmosphere.
Architect Daniela Bucio Sistos worked with Taller de Arquitectura y Diseño on the Morelia bar's design, which is rooted in the artisanal production of mezcal – a five-stage process using techniques that are hundreds of years old.
Earthy tones dominate El Maguey's cavernous space, conveyed through the hammered copper tabletops and the red bricks covering the walls and ceiling – lending the bar a subterranean feel referencing the pit ovens dug to roast agaves.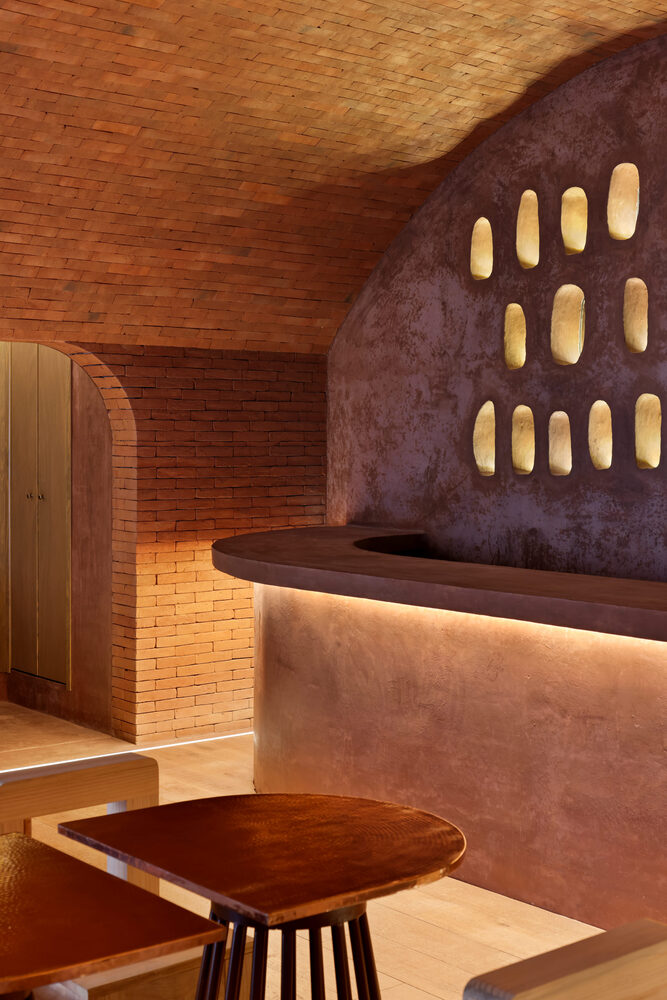 Strip lighting emphasises the lines of the space, while a hand-carved wall behind the bar lets guests peek into the kitchen behind. Regional mezcals are stored on raised ledges set into nooks on either side of the main room.
On the menu is a range of traditional Mexican snacks and specialist mezcals, and mezcal cocktails.
Plaza W, Avenida Universidad 1968 (Villa Universidad) 58060 Morelia, Mexico