Day visitors to the shores of Favignana island, off Sicily, will have to look closely to spot this site-specific installation by Edoardo Dionea Cicconi, which blends into its craggy surroundings – but comes alive at night.
Cicconi's prism-shaped 150-93 sculpture sits on the protected shore of Favignana – a 37-km-long, butterfly-shaped island that's part of the Egadi archipelago. The reflective artwork acts as a mirror by day, reflecting azure sea views and the island's famous calcarenite rocks while absorbing energy from the sun.
As the sun sets, 150-93's opaque panels disappear and turn transparent, only to reappear in strobing, neon hues inspired by the Northern Lights when darkness descends. These real-life celestial colour pigments are drawn from the aurora borealis and have been coded to recreate the phenomenon within the prism's glass plates.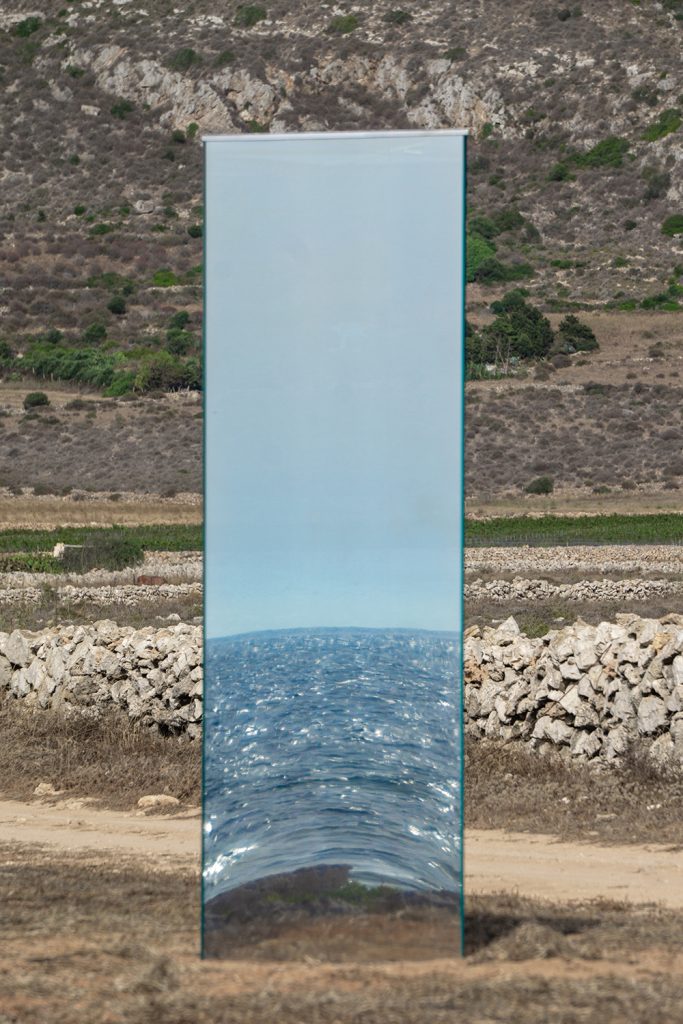 The installation takes its name from the Earth's distance (150 million km or 93 million miles) from the Sun. It begins a new series of works by the artist but continues to probe his interest in the intersection of landscape, architecture, space and time.
Says Cicconi: 'This number, "150-93", is a number that, if it changed very little, would blow an equilibrium probably destroying the life of the entire planet Earth. It is only because we are at this exact distance that the whole history of our planet has been made such like that. It is a number that determines everything, for the entire planet earth and its hosts.'
Hundreds of people made the trip to Favignana for the unveiling of the installation, thanks to the vision of Jacopo Pizzicannella, Pic-Nic Affair, the local institutions, and Maria Abramenko.