Already alive to the unexpected beauty of Soviet bus stops, photographer Christopher Herwig now turns his lens on the grandeur of Soviet design below ground.
For his latest project, he travelled to 15 cities across the former Soviet Union photographing their grandiose, beautiful and often bewildering metro stations.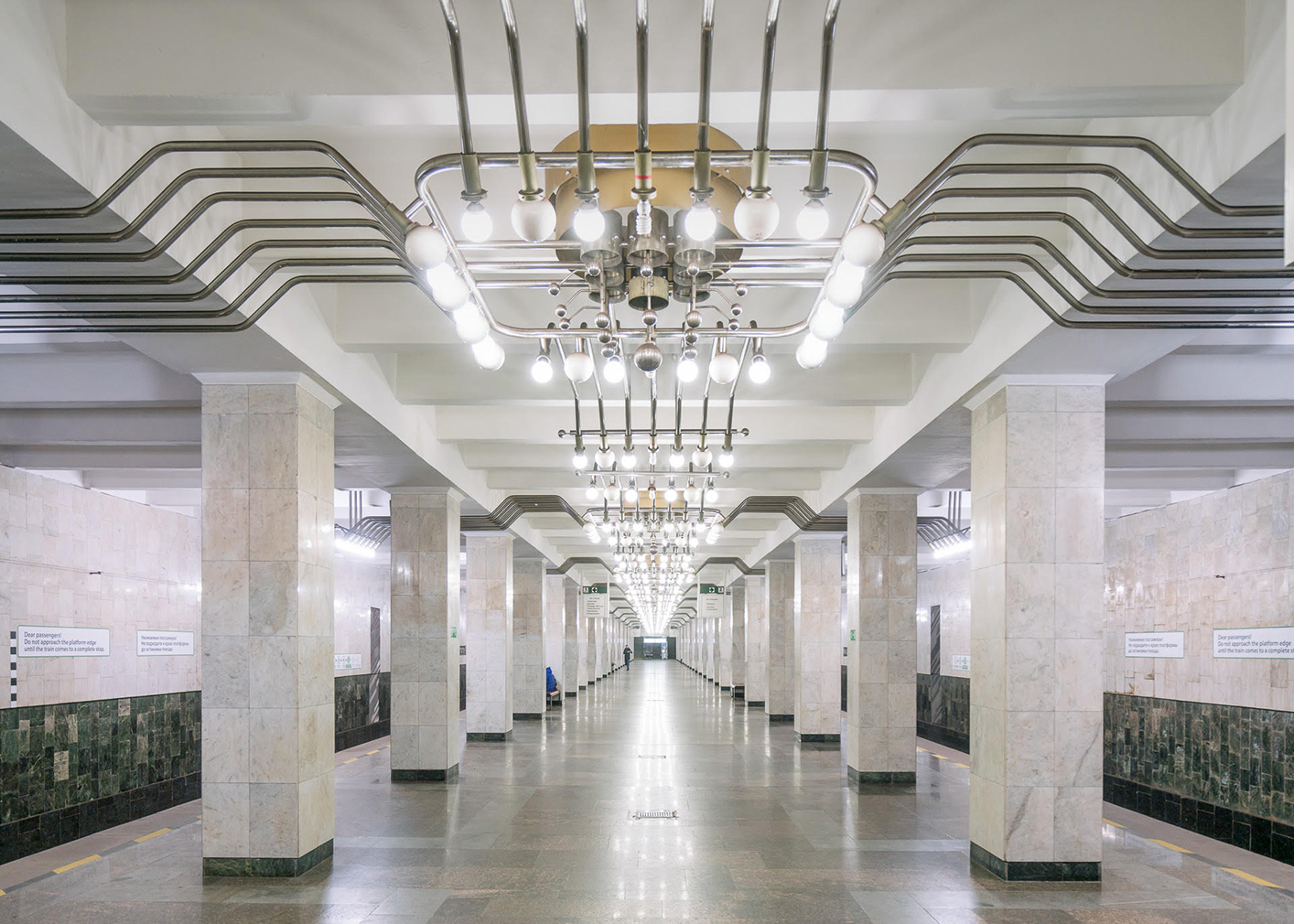 In contrast to accepted wisdom about Soviet architecture, the stations are a riotous cacophony of marble, bright colours, sculpture, statues and intricate light fixtures. 'They were about bringing art to the people,' Herwig explains. 'There was immense pride in the metro projects, and the state celebrated this as much as it could.'
The project was only possible in 2018 after many of the countries such as Belarus, Uzbekistan and Russia had lifted their strict restrictions on photography, but the project wasn't without incident. 'I still got stopped dozens of times as it seems old habits die hard for security officials,' he says. 'However, it was always a relatively friendly encounter and only added to the sense I was living my dream of being a Cold War spy.'
Soviet Metro Stations is out now published by Fuel. Herwig will also be giving a talk about the book on 1 October at Pushkin House.
Photographer Soo Burnell makes a splash with series Poolside