The Holland Park home of the late architectural historian, landscape designer and all-around intellectual Charles Jencks will launch as a museum and reading room on 24 September.
Jencks and his wife Maggie Keswick Jencks purchased the Victorian villa in 1978 and collaborated with architect Terry Farrell on its transformation into a postmodern monument. Inside, they commissioned designers like Michael Graves, Piers Gough and Eduardo Paolozzi to create an atmosphere that would spur critical thought and debate. The designers put their hands to lighting, fireplaces, mosaics and a jacuzzi adapted from a Borromini dome.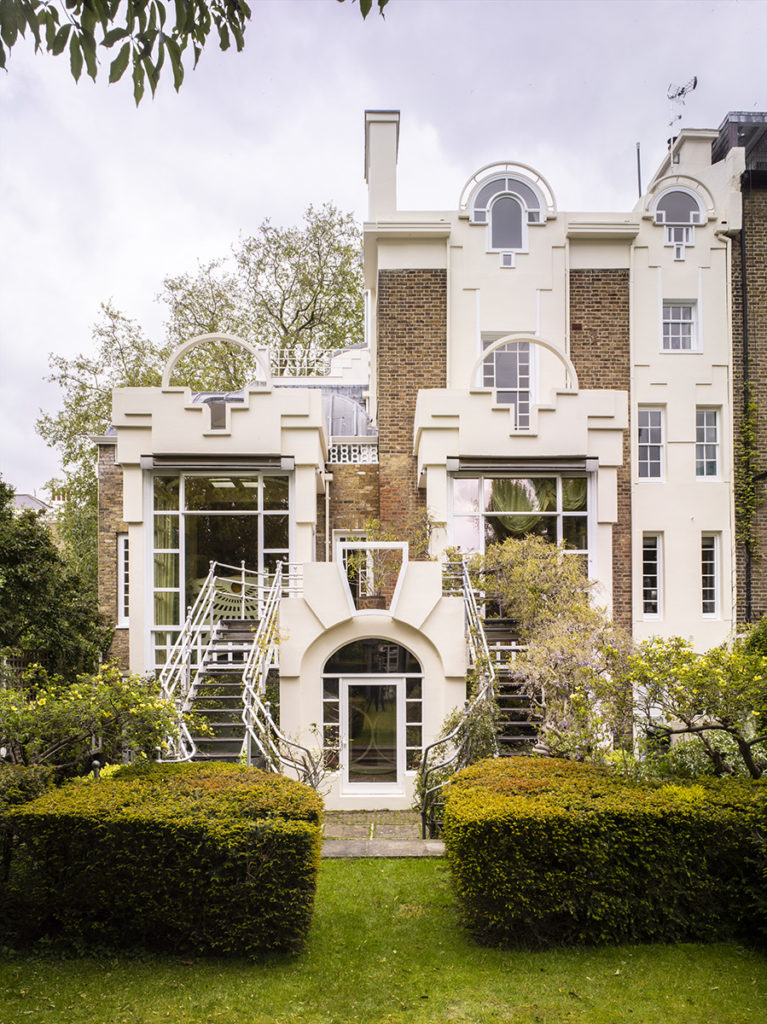 The Jenckses called it Thematic House, later changing the name to Cosmo House. When it opens to the public, it will be the UK's only Grade I-listed postwar property.
The house opens onto an oval foyer surrounded by mirrored doorways and a painted frieze by William Stok. Four main-floor rooms represent the seasons, and the spiral staircase has 52 steps for each week of the year.
A new gallery displays a hand-painted globe and a green floor lacquered to resemble malachite, a nod to Jencks' interest in cosmology. Pierre Beaudry, the trompe l'oeil master who worked on the original home, oversaw the restoration.
Maggie passed away in 1995 from cancer, after helping to envisage the serene, community-minded refuges that would become Maggie's Centres, of which there are 27 in the UK. Jencks himself died in 2019.
During their marriage, they amassed an extensive library and architectural archive, which will be available to visitors.