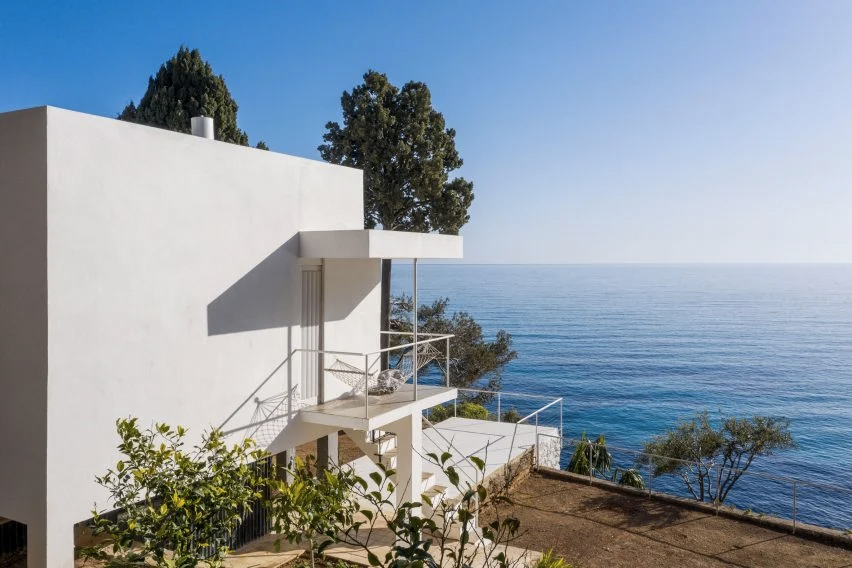 Eileen Gray's storied Côte d'Azur home is fresh from a five-year-long renovation, with millions spent on restoring the pioneering modernist home to its original glory.
Completed in 1929, the Roquebrune-Cap-Martin property was the Irish designer's first building and named for her initials as well as the alphabetical place of those of her lover Jean Badovici, who designed the house with her. In later years, Badovici and Le Corbusier would (falsely) take full credit for E-1027.
Although now considered an icon of modernist architecture, the villa has lived a turbulent life. Nazis used it for target practice during World War II, and Le Corbusier daubed its walls in murals, against the permission of Badovici. It's also said to have played host to orgies and drug-fuelled parties.
Now in the care of the Association Cap Moderne, the villa has reopened to the public following an extensive restoration that's returned the home, as much as possible, to its original state. The concrete cuboid structure has been repaired, and many of the missing furnishings designed by Gray replicated.
Visitors can now tour the seaside home, as well as visiting some of the various other pieces of historic architecture located nearby including several holiday homes by Le Corbusier, and his own Cabanon.