MEE Studio leant into the churchy atmosphere at this chapel-turned-cafe, creating a meditative space to order coffee and browse books.
Copenhagen's Nikolaj Kunsthal is a contemporary art gallery located in one of the city's oldest churches. In addition to the seven or so exhibitions it hosts each year, the space has now opened up a coffee shop and store in a part of the church once used for art installations.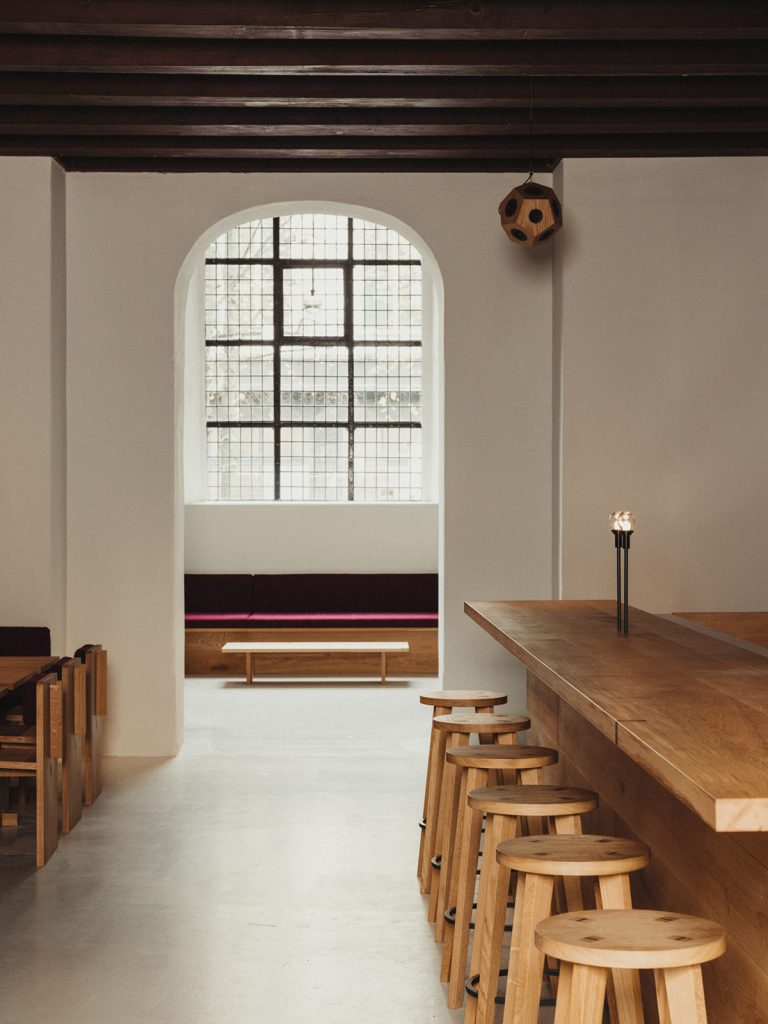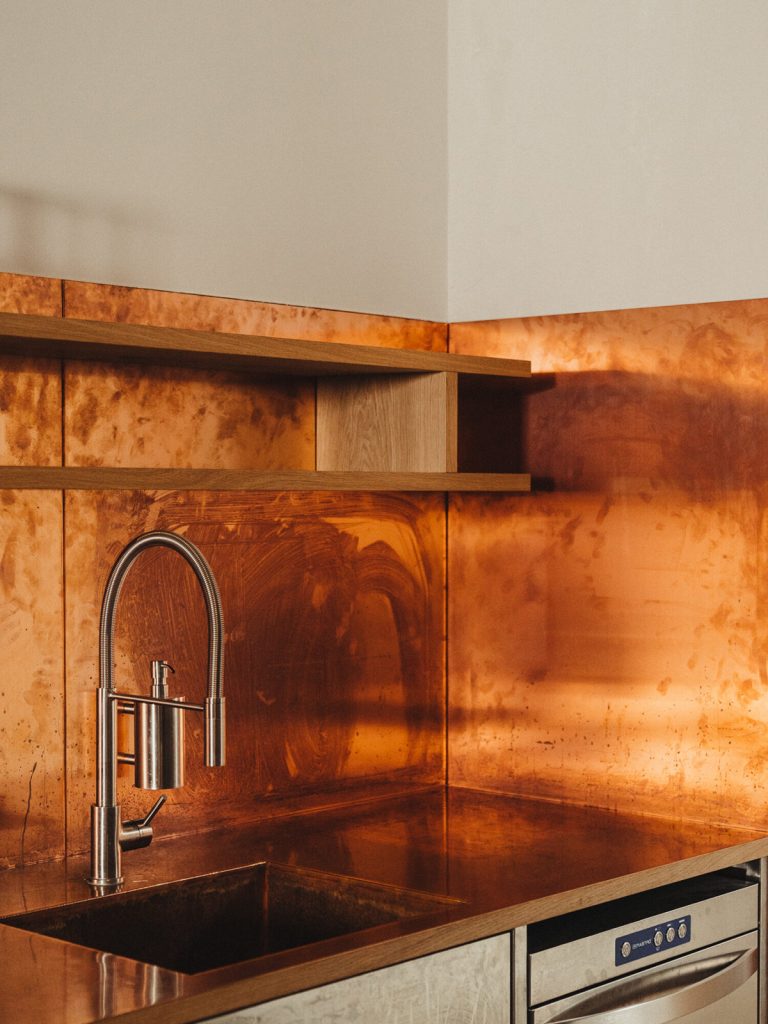 MEE Studio was commissioned to lead the renovation, uncovering original window openings and arches and giving the walls a fresh coat of lime paint. The studio looked to the building's religious past for interior inspiration, installing wall and table lights resembling candleholders and long wooden benches that are reminiscent of church pews – albeit upholstered in Kvadrat fabric.
The space is purposefully austere, although the studio did allow themselves some indulgence in the form of a gleaming copper splashback, which reflects the abundant natural light streaming in through leaded windows.
After they've enjoyed their coffee, visitors can wander through the arch to the adjoining store, which has wooden bookshelves stocked with art books.
Nikolaj, Copenhagen Contemporary Art Center, Nikolaj Plads 10, 1067 København, Denmark