The Costa Nova Sailing club is one of the oldest nautical clubs in northwest Portugal, located along the Ria de Aveiro estuary. When Ferreira Arquitectos was tasked with updating its historic facilities, it drew on this storied heritage to create a playful dialogue between past and present, inspired by the candy-striped beach huts along the Costa Nova do Prado coast.
Says the Portuguese practice: 'We intended to renew a space damaged by time and, at the same time, to maintain the recognizable space of the "old", respecting the memories and their value, still relevant to all members of the Club.'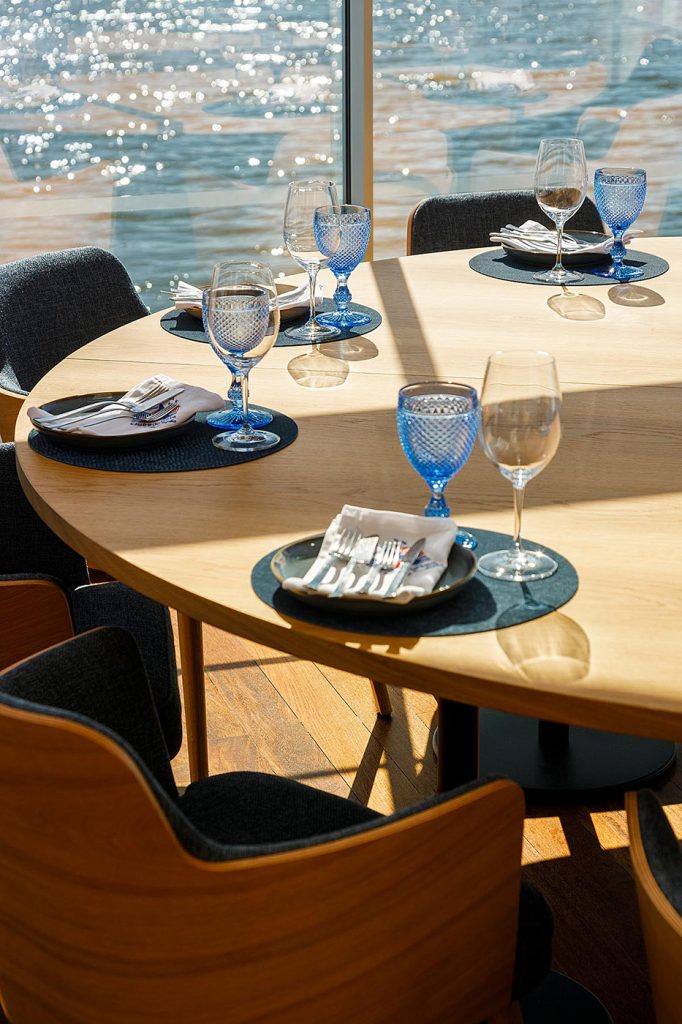 A new wooden-framed 'glasshouse' extends from the back of the building, perching on stilts above the sea. Its pitched, saw-tooth design mimics the profile of a row of beach huts, reimagined in a new palette and clad in ribbed metal siding.
Glass panes maintain sight lines through the space to the adjacent marina, and the sky above, while timber beams and interlocking wooden panels add to amber-tinged interiors in the dining room.