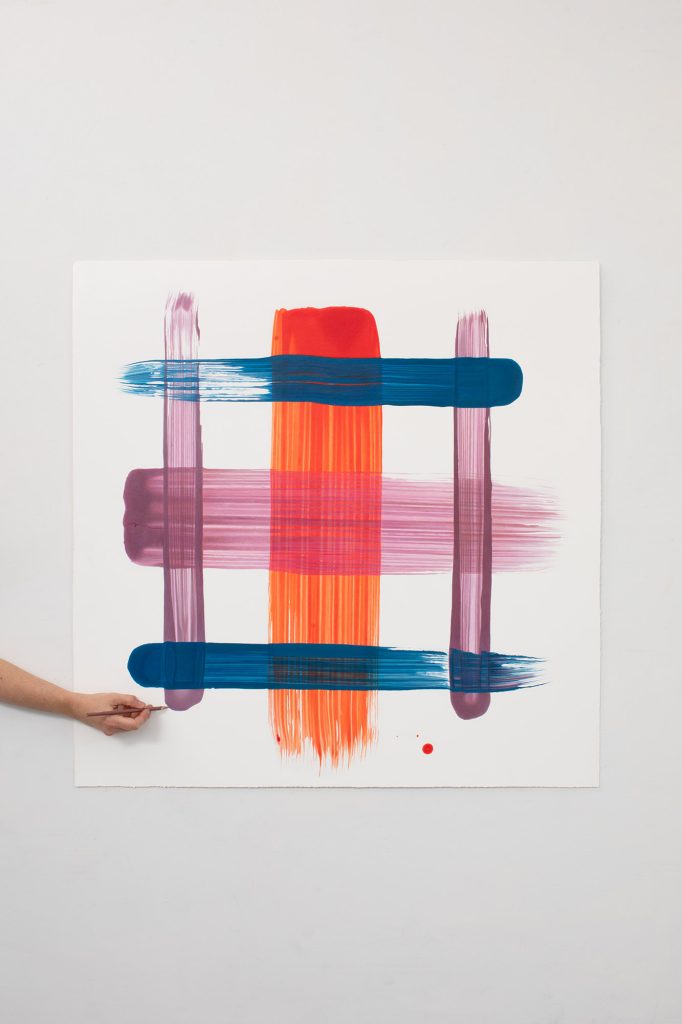 As if Greenpoint, Brooklyn, wasn't already the place to be, Australian artist Cj Hendry has transformed a 5,000-square-foot warehouse into a candy-coloured play-gym to accompany her covetable 'Plaid' artworks. The interactive exhibition launched this week and remains in situ until 23 April.
In a space that once served as her art studio, Hendry installed a two-level climbing frame with trampolines, slides and two ball pits, where visitors of all sizes can immerse themselves (wearing custom plaid socks provided with the $10 price of admission).
The construction was designed to emulate the crosshatch configuration of a number symbol. On the walls, she's hung a series of 24 hashtag drawings in coordinating colours. Hendry's trademark hyperreal style comes across in the meticulous composition of each 'brushstroke' and in the flamboyant hues of the oversized play area.
The event is an opportunity to indulge in nostalgia and awe and revel in the stylishness of it all. Book tickets online.