The Windy City is now home to the world's biggest Starbucks as the coffee giant prepares to throw open the doors to its colossal 35,00 sq ft Reserve Roastery Chicago this week.
Designer Jill Enomoto crafted the interiors of the five-storey roastery, which takes over the original 1990 Crate & Barrel flagship store at the intersection of Michigan Avenue and Erie Street.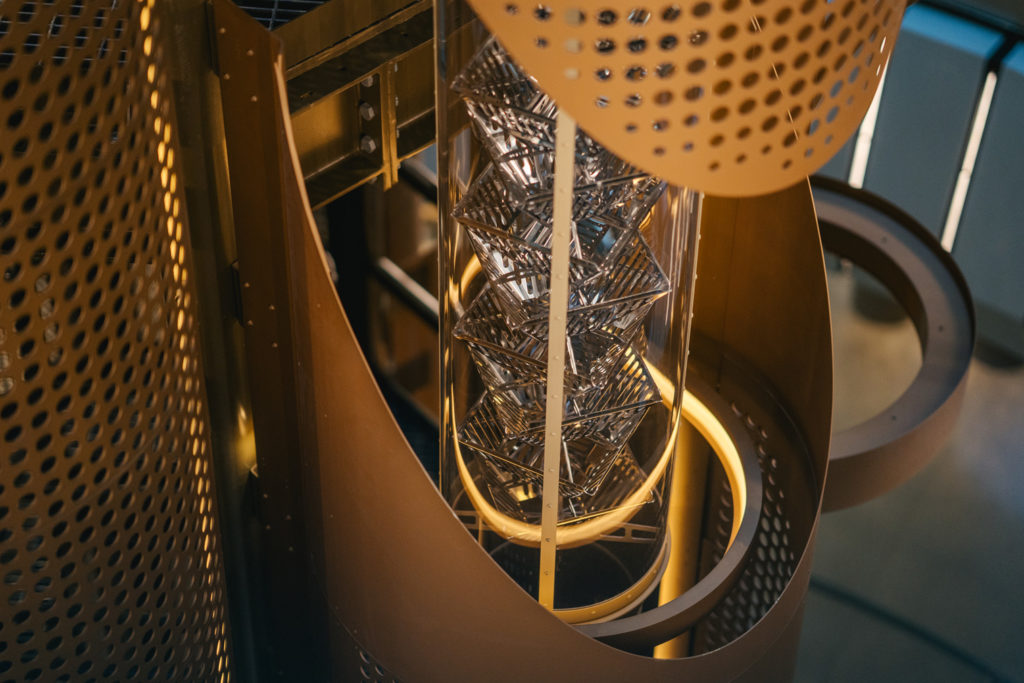 A 56-ft-high bronze-finished steel and aluminium cask takes centre stage inside the building's glass barrel rotunda, rising through the height of the space. It features a unique perforated skin that reveals roasted beans moving through tubes. Winding around the cask is a curving escalator – the first of its kind in Chicago and the Midwest – which peeks out through glass windows to Chicago's Magnificent Mile.
The entire space – which features bar, bakery and café – is capped by a 'sunbeam' ceiling of green rings, which spiral outwards from the centre of the cask.
Starbucks Reserve Roastery Chicago opens on Friday.