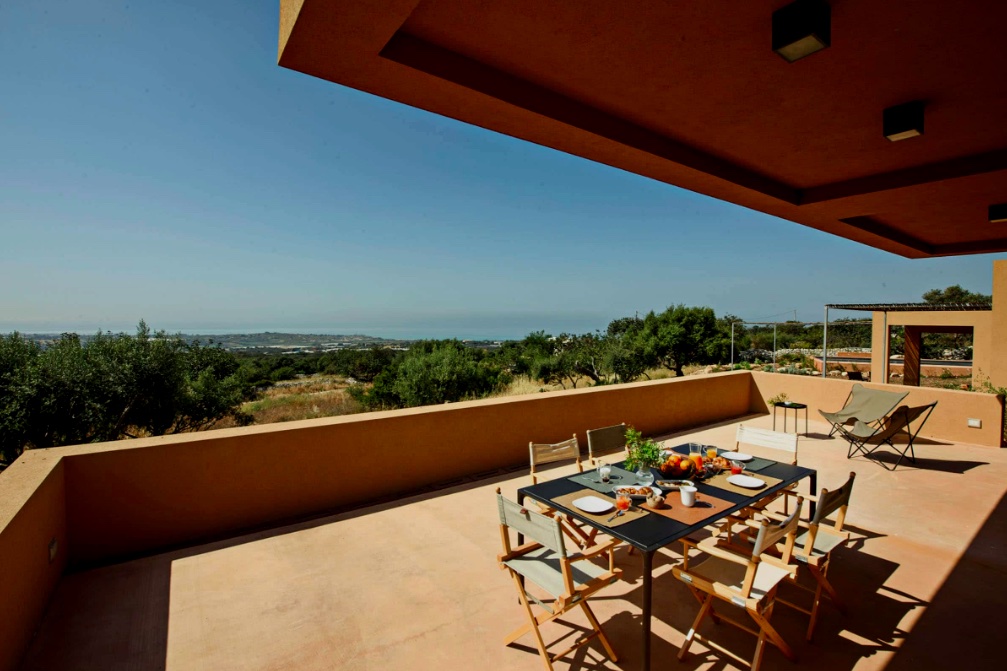 Turn off at Casa Kera, an architect-designed villa outside the Sicilian town of Scicli, where serene interiors and carob tree surrounds encourage slow living.
Architect Raffaella Anzaldo designed the three-bedroom Sicilian holiday home around its views of meadow-covered hills rolling down to the south coast of the island and the shimmering sea beyond.
Living spaces open up at different levels thanks to the villa's hillside position, with terracotta-coloured plaster and natural materials playing a pivotal role across the interiors. Think wooden furniture, bamboo lighting and an earthy colour palette that draws on the landscape via stony greys, clay reds and dark carob-tree greens.
Casa Kera costs around €4630 per week (book via Urlaubsarchitektur )  and sleeps six to eight guests across its two volumes.
Scicli, Modica, Ragusa Ibla, Noto and the fishing village of Sampieri (with its large pristine beach) are close by for shops, café and restaurants, while the temples of Agrigento and extraordinary Roman encampment Villa Casale are to the west.