Austere concrete and sleek glass volumes are stacked at this Sevilla la Nueva property outside Madrid to maximise spectacular mountain views.
Spanish architect Alberto Campo Baeza designed the hilltop house, located southwest of Madrid, in 2000 as two distinct parts. Private living quarters are secreted away inside Casa De Boas's lower concrete level, hidden from prying eyes, while the rugged brutalist form doubles as a platform for the glass-walled living room and terrace on top.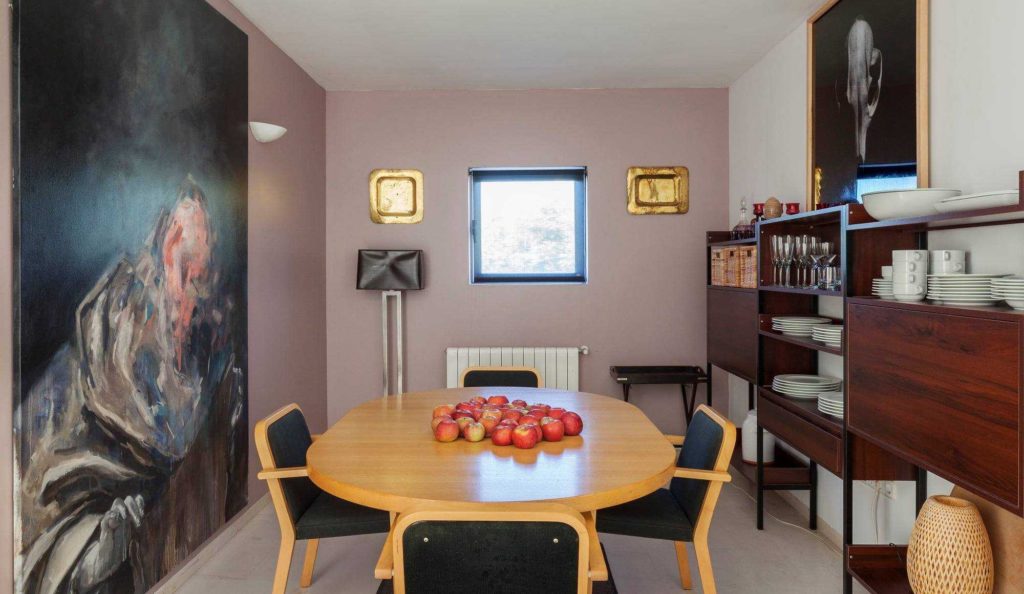 This balance of heaviness and light, transparency and concealment, glass and concrete, adds character to the home that blends in with the Sevilla la Nueva landscape, allowing it to tread lightly on its natural setting.
Kristof Welleman – Architecten Woning is marketing the two-bedroom Spanish property for €850,000, which it describes as 'meta-level architecture.'
Interiors of the minimalist holiday home are similarly sleek, with the modern library a particular highlight. But the show-stopped is undeniably the glass-walled roof lounge, rooftop pool and al fresco dining terrace, whose simplicity focuses entirely on the mountains.