Fashion designers Malcolm Klûk and Christiaan Gabriel Du Toit designed this pair of brutalist Cape Town apartments, which mix industrial style with bold, angular shapes.
The South African haute couture designers have recently turned their hand to property development. They have crafted a pair of homes in a single building in the Sea Point suburb overlooking the ocean. The three-bedroom Cape Town flats have a blocky concrete-and-brick form with angled cantilevered balconies and are on sale from £1m with Montague Real Estate.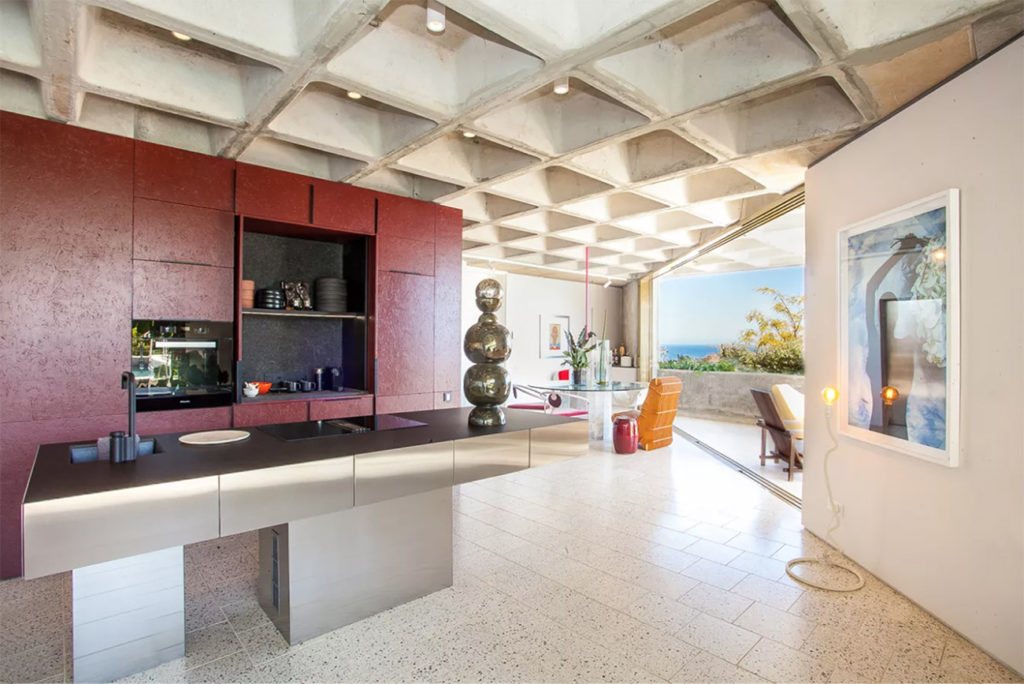 Interiors balance strong concrete shapes and contemporary finishes and an open layout that flows onto minimalist outside spaces, including a garden with pool. Extensive glazing captures the views of the Atlantic Seaboard and the lush foliage of the Signal Hill nature reserve and gives the property a bright and airy feel of seaside villas.
Neutral living spaces feature striking deeply coffered ceilings, terrazzo flooring throughout, and brass window surrounds and detailing. The bright hues on the wall-hung artworks and furniture and the maroon OSB kitchen cabinets and wall panelling nod to Klûk CGDT's colourful sartorial style and enliven the expanses of raw concrete and white walls.