Casual and understated, Can Lluïssó is a Mallorcan holiday home that champions Balearic design and slow living in the heart of the island.
The Mallorcan property is located outside the village of Porreres on half acre plot, covered in olive, lemon and almond trees and surrounded by rolling countryside. Taking the historic finca as their starting point, its owners undertook a top-to-toe refurbishment of the villa using traditional materials and blending old with new to create a slow retreat that runs on clean, geothermal energy year-round.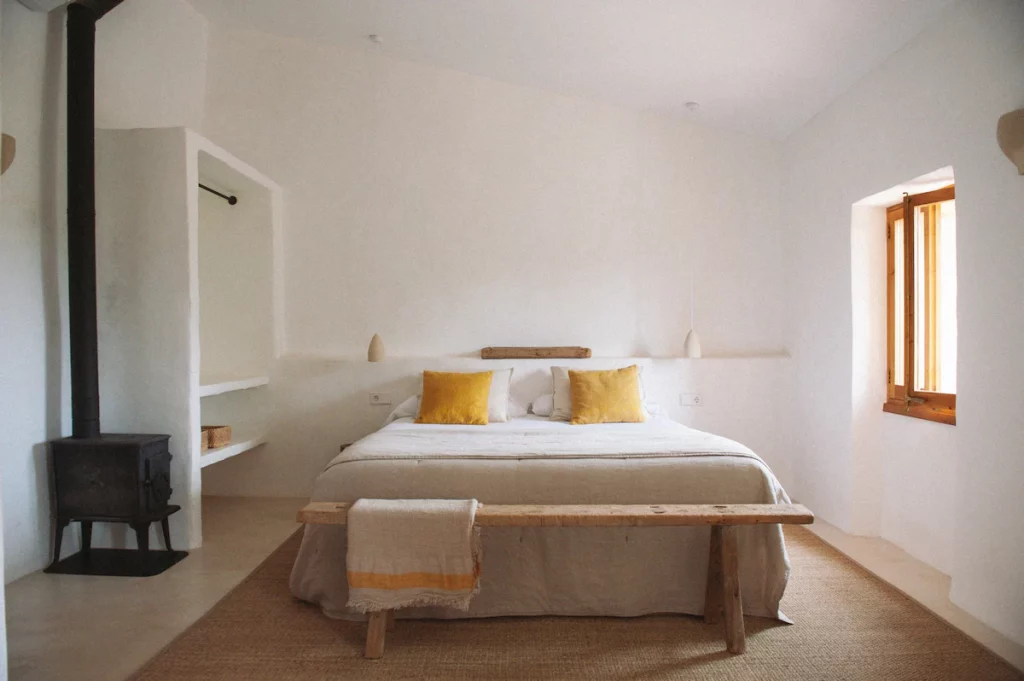 Historic beams and stone walls rub shoulders with sleek new finishes and warm woods, pebble dash with smooth plaster and tiles. White walls and soft neutral shades of furniture and furnishings heighten the rustic vibe in shared spaces, which are crowned by rafters, while the villa's five bedrooms are daubed in earthy organic shades.
Boutique Homes is the listing agent for the eight-person hideaway, which starts from €780 per night. Additional services are available on request, including yoga classes, meditation, massage sessions and a personal chef.
The beaches of Portocolom, Sananyí and Artà are around 30 minutes' drive away, as is the town of Pollenca, where there are museums, stores and an ornate 18th-century church, Nostra Senyora Del Angels. Palma's around 45 minutes away, so bring plenty of books to enjoy between dips in the finca's geothermal swimming pool.