Landscape architecture gets a twist at Burberry's pop-up event space on the South Korean island of Jeju – the mirrored structure echoes the silhouette of the Hallasan mountain.
The ephemeral sculpture, named Imagined Landscapes, explores the intersection of nature and technology and is the first in a series of site-specific pop-ups by the brand to showcase their outerwear.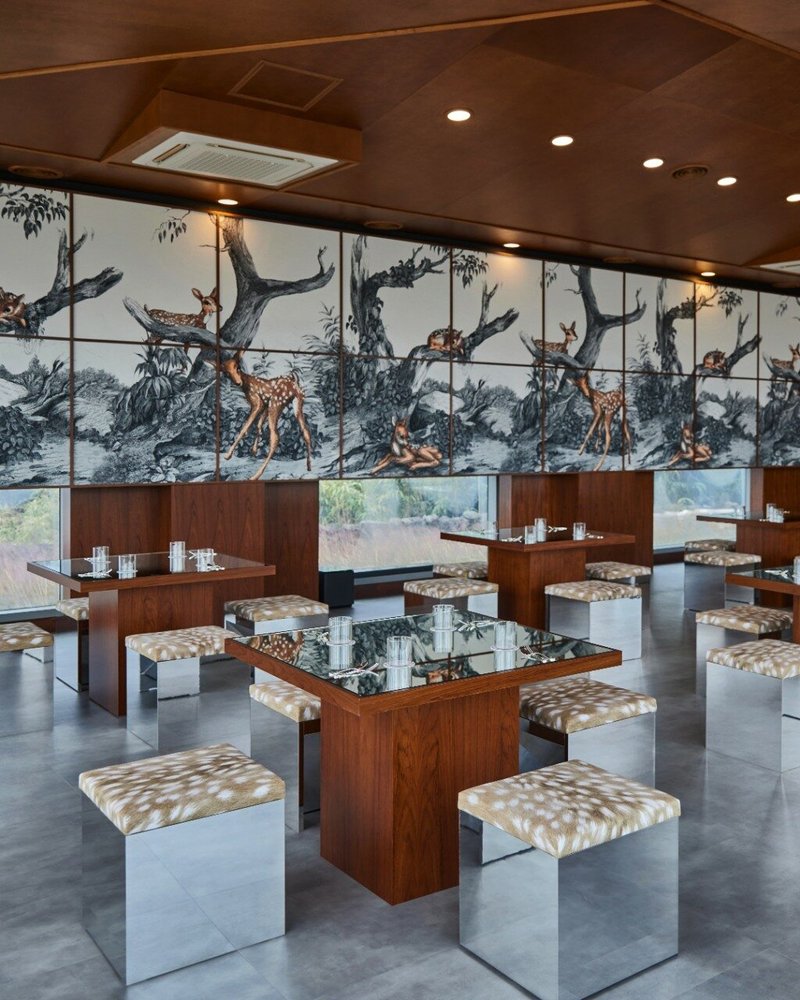 It's the first installation of its kind on Jeju Island, and the volcano-like structure features reflective, undulating walls that are stepped, mimicking the topographic landmarks of a map.
Inside the pop-up building, three films by artists Maotik, Cao Yuxi, and Lia Jiayu are being screened alongside the outerwear collection, each exploring the relationship between nature and digital technologies.
Visitors can explore the Burberry collection before heading up to the viewing platform, which looks out towards the island's south shore and Sanbangsan mountain.