Photographer Andrew Meredith champions urban exploration and captures the scruffier parts of London's green spaces in his new series documenting hidden walkways under the M4.
Beneath the M4 focuses on the public paths that run under the elevated section of the M4 motorway, which cuts through Boston Manor Park in the Hounslow borough of west London. These urban-meets-woodland London spaces are wild, off-the-beaten-track and a total contrast to the landscaped areas of the adjoining park.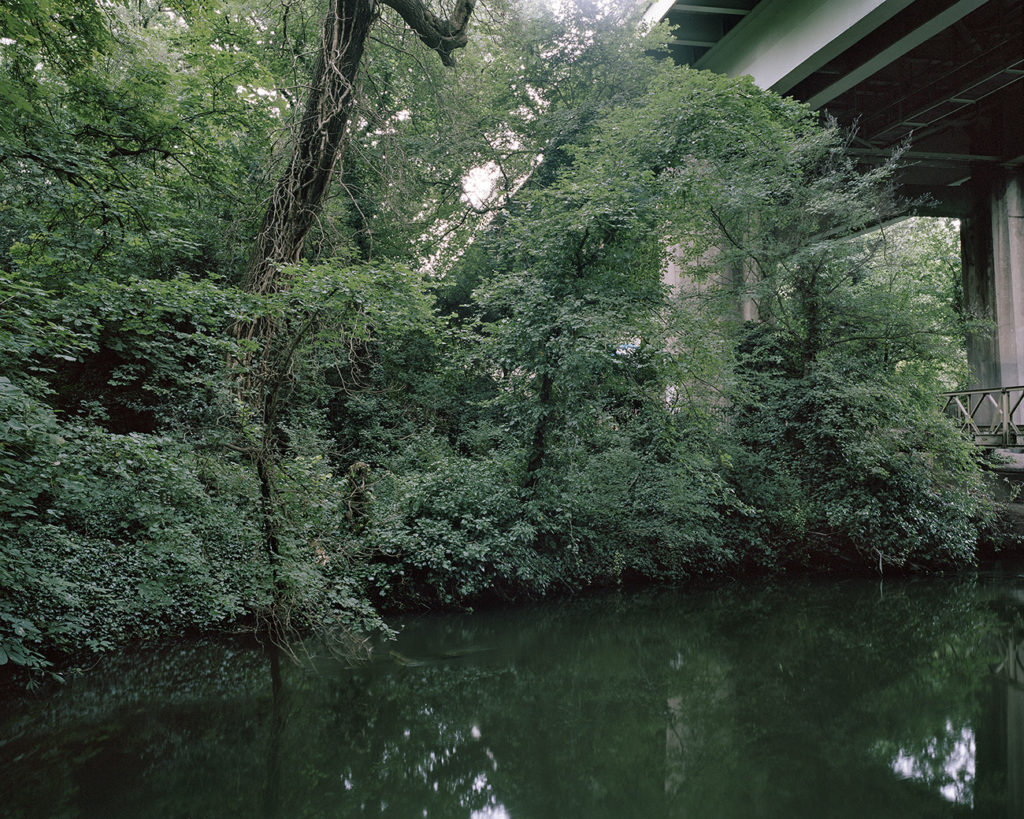 Meredith's landscape images are full of wild, green foliage with the monolithic presence of the concrete flyover looming overhead. It's a world of mud paths, rushing river water, tangled woodland grasses and brambles, and graffiti-covered concrete pillars.
Although he lives locally and knew about the paths, Meredith says that he had 'belligerently refused to go and see them for myself' before the start of the pandemic. But with lockdown travel restrictions in place, he had no choice but to explore his local area – and what he found surprised him.
'What instantly grabbed me was that in between the woods and green parks, the walkways – with their dirty, heavily-tagged passageways beneath the motorway – were so transportive,' he says. 'I didn't feel as though I was in west London anymore and my eyes certainly were opened.'
Meredith adds: [The route] is quite a peaceful and contemplative' place, and he plans to continue to add to the series. 'It's where runners run, dog walkers walk, and some just go to escape,' he says. 'It is a lush hidden concrete jungle in a kind of dirty, grubby, slightly dangerous feeling, an underbelly full of graffiti!'
In the photo essay, Meredith captures empty landscapes as well as families on walks, a solitary youth reading on her phone, couples, pairs of friends, and a construction worker whose orange jacket pops against the vibrant greens. 'You could see the troubles on some people's faces,' he says. 'However, the feeling was mostly a positive one; the sun was out, and a chance to wander alone felt satisfying. Most were buoyant and almost excited at the prospect of an oddly new-found feeling of freedom that lockdown had thrust upon us all.'
Some of the Beneath the M4 series will be exhibited at Delphian Gallery's takeover of the Unit 1 Gallery, London, W10 6TP, from 3-14 August 2021. You can also watch the series evolve – and see Meredith's other architectural photography – on Instagram.