Wide proportions clad in glass connect this neo-brutalist London house by Powell Tuck Associates to its walled garden.
The serene Barlby Road property lies on a wide plot behind private gates, measuring the length of five terraced houses in North Kensington. Powell Tuck and Associates is known for its masterful treatment of light, and the 4,972 sq ft house doesn't disappoint with dramatic brise soleil flourishes, broad living spaces and retractable glass walls. A cantilevered staircase soars through the centre of the house, supported by a thick concrete wall poured onsite.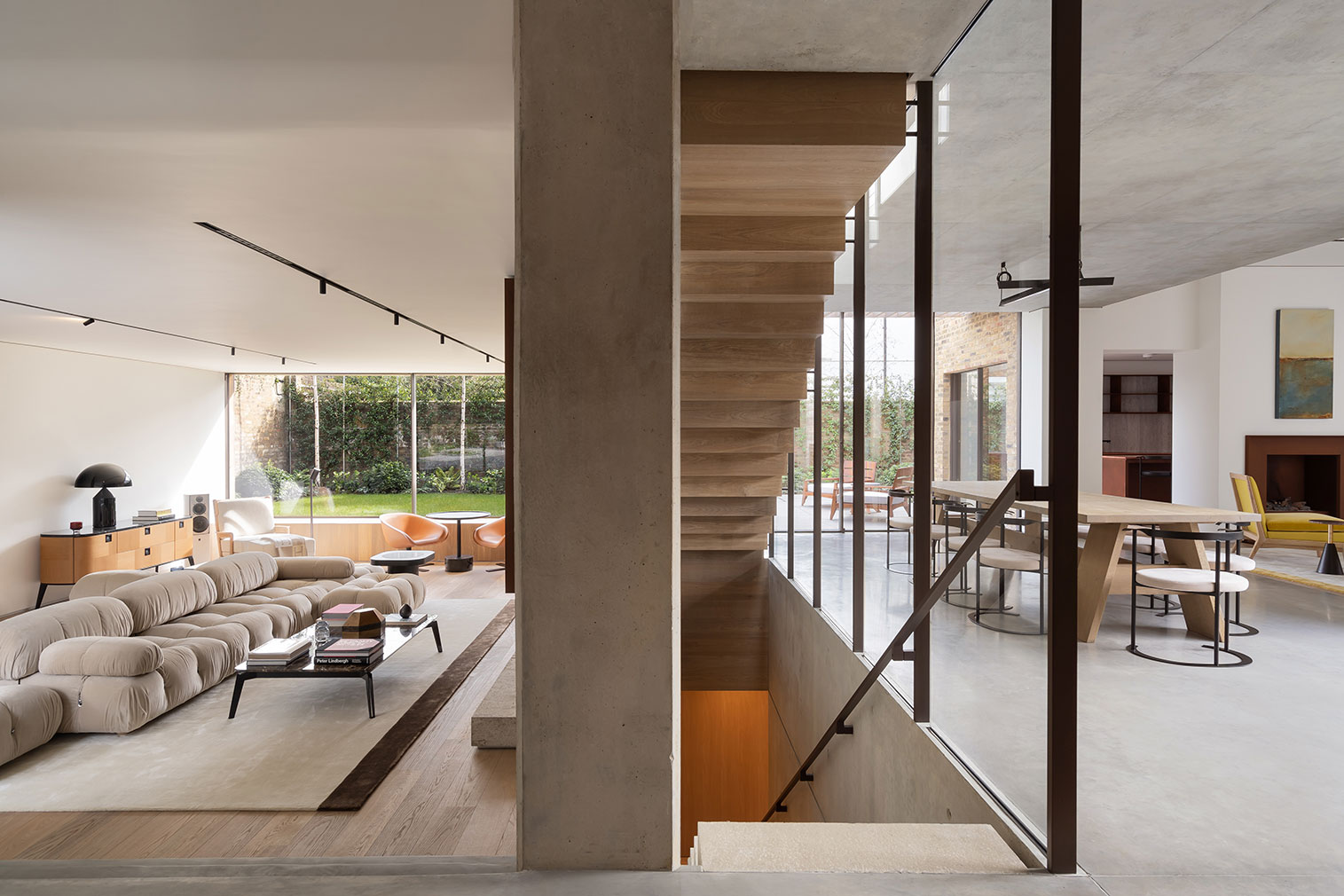 Polished and rough concrete forms intersect with American straight grain oak panelling illuminated by black strip lighting across the five-bedroom London property. Texture, heft and colour come via Corten steel fireplaces and Pierre de Varennes sandblasted stone, which wraps the main bathroom.
The weatherboarded London property is listed for £15m via Domus Nova and is enclosed by a walled garden. Its lower ground floor bedrooms reside beside deep lightwells planted with tall tree ferns. There is also a Pilates studio and a 'sky shower' with a glass ceiling.