Statement furniture and dramatic lighting add a decadent touch to bistro dining at this Helsinki restaurant designed by Finnish practice Fyra.
Bardot's menu of French classics, including foie gras and tartare de boeuf, inspired the restaurant's rich interiors, as well as the Art Nouveau architecture of the building it is located in. Patinaed brickwork has been exposed to add to the sense of history in the space, which has a throwback feel that draws on 1930s curves and dark woods, and 1970s fabrics such as corduroy.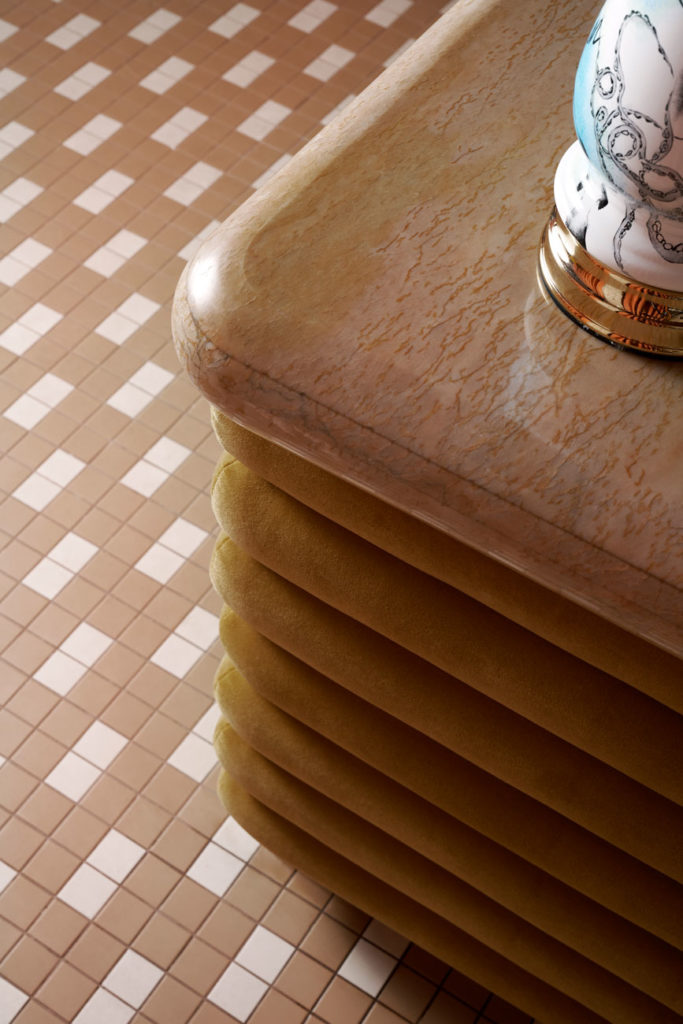 Vintage pieces fill Bardot's dining room, which introduces classic features of bistro interiors such as patterned tiles and bentwood chairs. Fyra has also installed low lighting to emphasise the moody colour palette, which pair golds and dark blues with flashes of salmon pink.
Fyra was named the Interior Architecture Agency of the Year 2020 by the Finnish Association of Interior Architects – the studio appears in our list of Female-led practices that should be on your radar.
Kluuvikatu 1, 00100 Helsinki, Finland