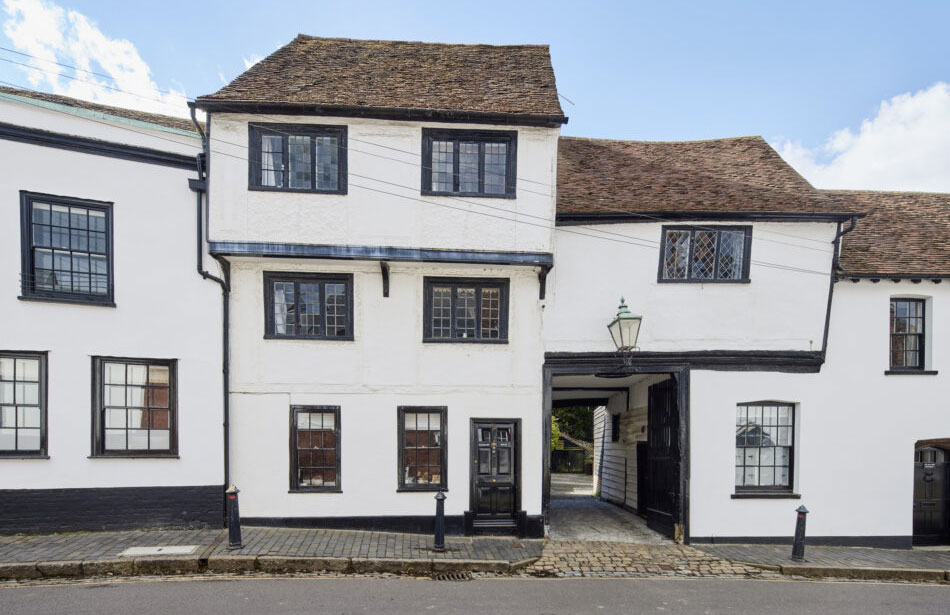 There's nary a straight line in sight at Bankhart House – a historic Grade II listed townhouse in St Albans, Hertfordshire, whose crooked silhouette is testament to its rich past.
Also known as Godmersham, the three-bedroom Hertfordshire property was built before 1500 and sits within the St Alban's Conservation Area. Living spaces are set across four storeys and are replete with historic architectural features that have been restored and revealed by the current owners.
Among them is a 500-year old timber staircase that connects the ground floor (where there's a kitchen, separate pantry and cloakroom) to the first floor with its open living room, crossed by aged timber beams, and separate home office.
Two bedrooms are in the upper level of this historic home, and all of the rooms are outfitted with handcrafted cabinetry and timber-framed sash windows. The top landing accesses the vast full-height attic, which spans the breadth of the house.
Bankhart House is listed via Inigo for £1.15m and sits on Fishpool Street at the heart of the historic market town.