Between 1979 and 1982, architect Arthur Erickson, in partnership with Cornelia Hahn Oberlander and Eva Matsuzaki, created a seven-acre residential development on a forested slope overlooking Howe Sound, northwest of Vancouver, planting 20 modernist homes among historic streets.
Known as the Montiverdi Estate, the houses by Erickson and Matsuzaki respond to the site's topography – increasing in verticality as they ascend the densely forested slope. Montiverdi House #8 is a post-and-beam structure built in a glass and natural cedar palette. Its living spaces expand across two levels, with window walls diffusing light through the interior and offering leafy canopy views throughout.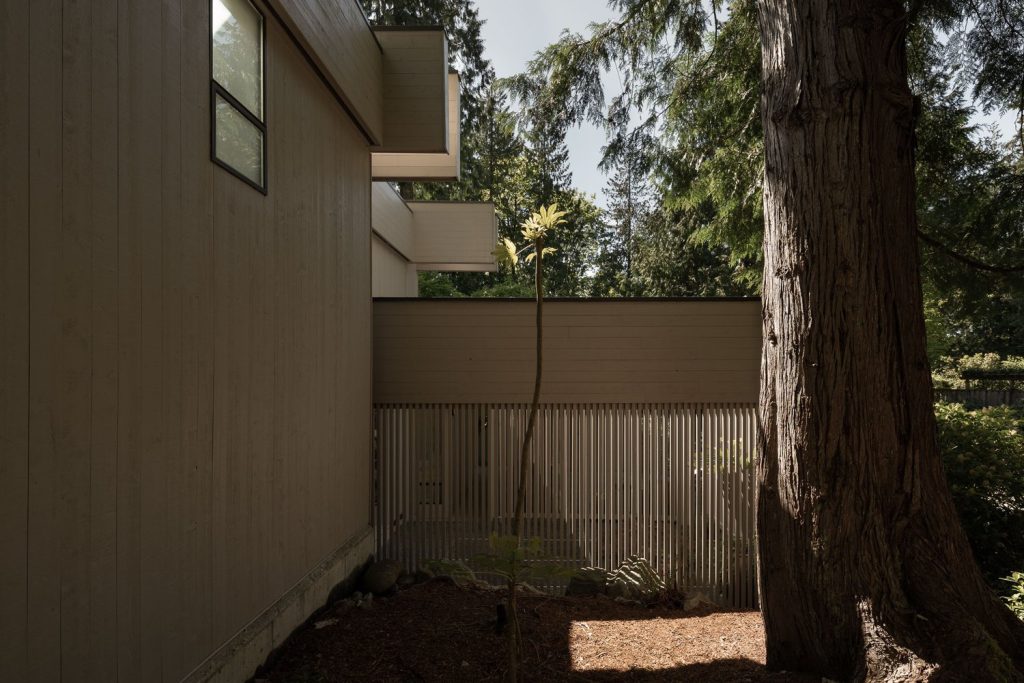 The ground level of the Vancouver property is free-flowing to the sloping site, opening onto a private garden courtyard, while three bedrooms are on the upper level.
Oberlander's work blends the natural with the artificial: among the first and the maple are pockets of native vegetation and boulders, and the road through the estate conforms to the natural terrain. Woodland walks cut through the estate, while every home has a one-of-a-kind aspect.
The modernist property is listed for $2.998m via West Coast Modern.