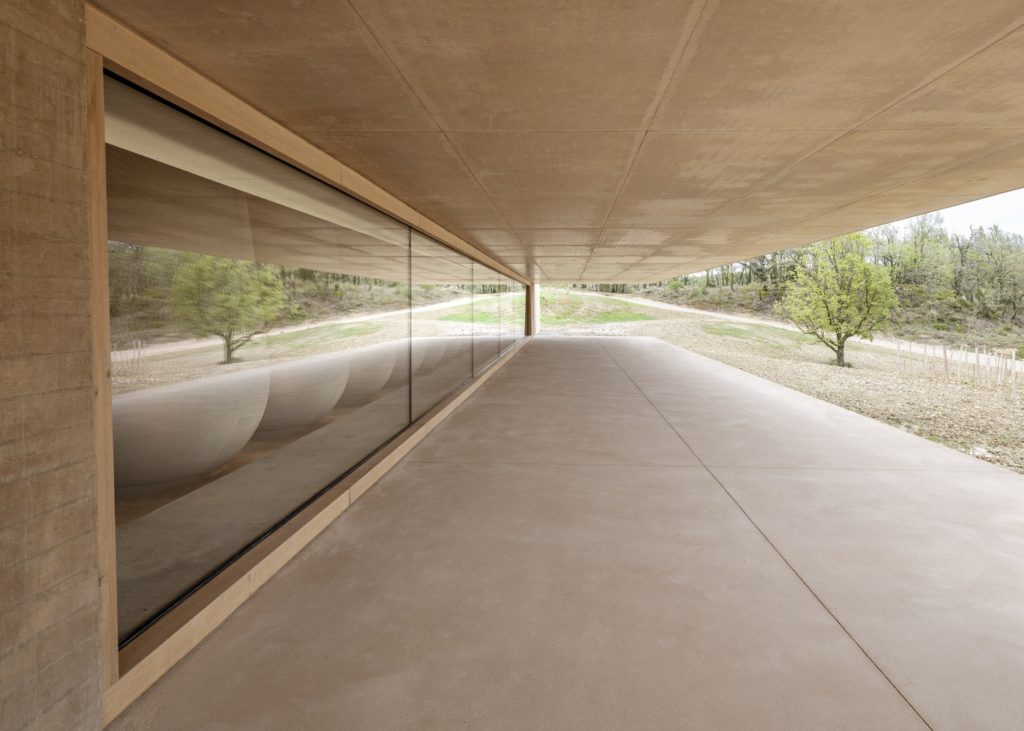 Visitors to the Les Davids vineyard in Provence-Alpes-Côte d'Azur can drink in the rocky valley landscape – which is echoed by a new winery designed by Marc Barani Architects.
The building is intended to merge with the craggy scenery it sits in, finished in sandy concrete that mimics the colours of the vineyard site. Barani has placed the winery at the base of a hill, to take advantage of the valley views.
Its long low form is broken by a slab-like canopy that creates a covered terrace for wine-tasting. Grapes are delivered into the building at the top, with barrels and bottling placed at the base of the winery. Barani's minimal approach puts the emphasis on the landscape, giving visitors a neutral architectural backdrop to the experience.