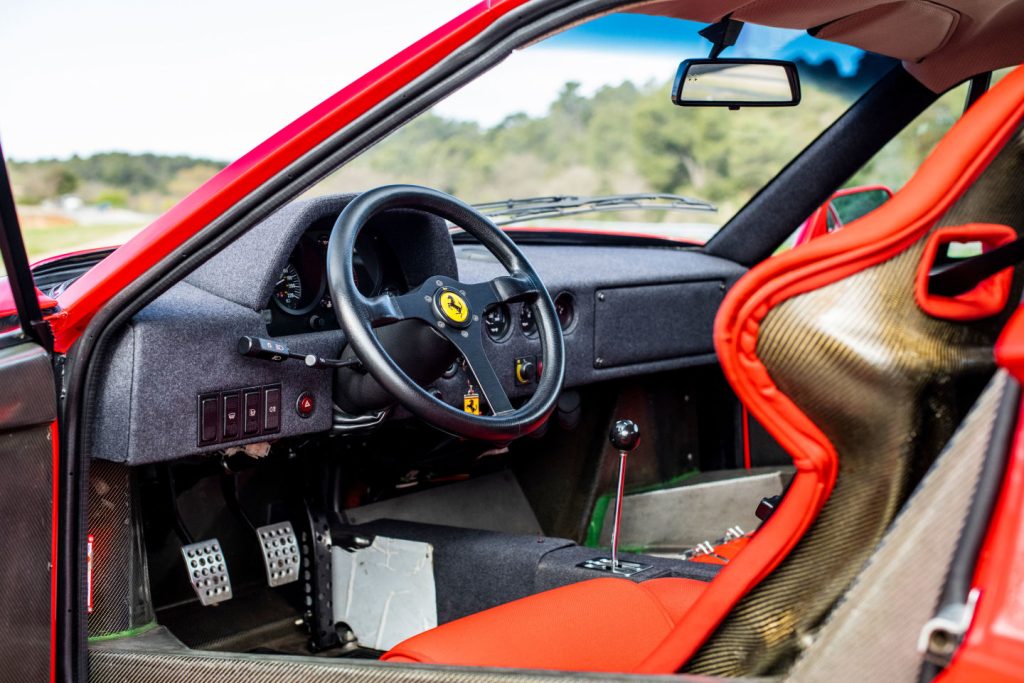 #Auctionwatch: a very special Ferrari F40 is going under the hammer tomorrow via Sotheby's Sealed, with a guide price of €3m – but no reserve. And it belonged to a racing titan.
This special F40 was delivered new to four-time Formula 1 World Champion Alain Prost during his first season as a Scuderia Ferrari Formula 1 driver in 1990.
Ferrari's legendary F40 was built from 1987 until 1992 with styling by Pininfarina in Kevlar and carbon fibre. It was the last Ferrari personally approved by founder Enzo Ferrari and, at its launch, was Ferrari's fastest car, clocking over 200mph – described by Car and Driver magazine as a 'mix of sheer terror and raw excitement'. It was also the most expensive, retailing for $400,000 (roughly $1.063m today).
Prost ranks among the most celebrated racing drivers of all time, and during the 1980s and early 1990s, the Frenchman formed a fierce sporting rivalry with Nelson Piquet and Nigel Mansell. Still, his battles with Ayrton Senna were particularly notable.
Their rivalry peaked at the end of 1989 at Suzuka, which would determine who took the F1 title that year.
The two collided at the Casio Triangle chicane when Prost blocked an attempted pass by Senna. Prost walked away while Senna returned to the track and went on to win the race. He was later disqualified in a highly controversial ruling over his path back to the track, as his car was pushed through the road around the chicane.
Prost's unique Ferrari F40 is a highly desirable example of a 'non-cat, non-adjust' specification of the lauded supercar with the original chassis, engine, gearbox and bodywork in tact. Bidding on the supercar closes at 5 pm BST on Friday, 12 May 2023.