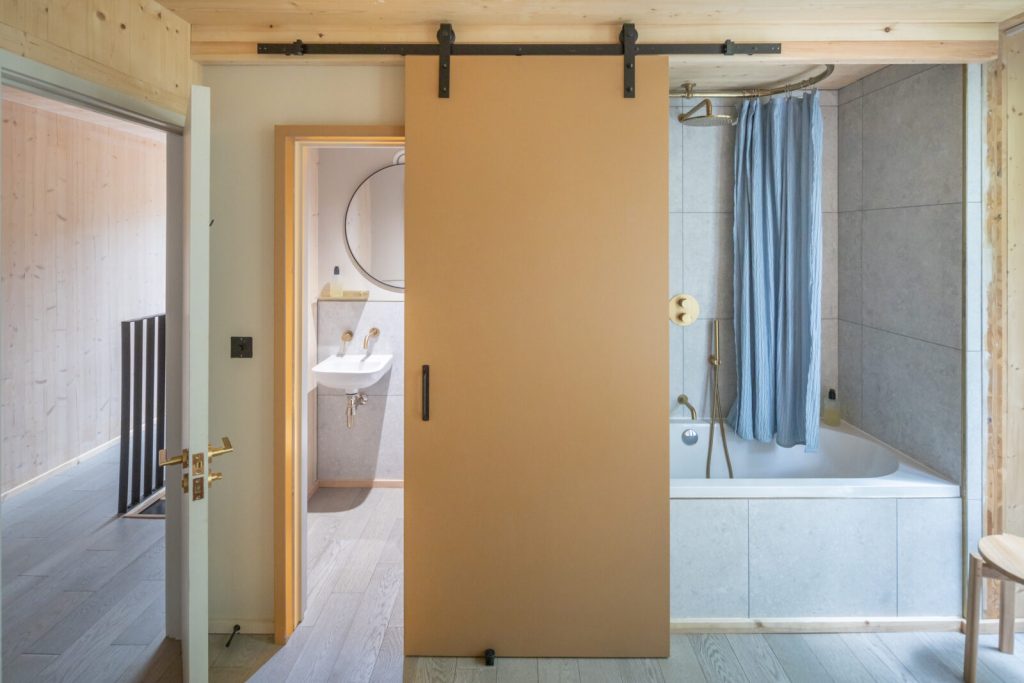 Woven rattan inspired the bold, black facade of this Kent property by British practice Giles Miller Studios – but over time, the building will completely 'disappear' into the foliage thanks to its clever biophilic design.
Woven sits atop stilts on a sloping site near Kent's Broadstairs coast, within the North Foreland Estate, and looks a bit like a neo-gothic greenhouse, engulfed by greenery from the surrounding woodland.
Giles Miller Studios has used high-tech materials and craftsmanship to design the four-bedroom architectural home, wrapping the structure in a recycled modular screen decorated with a repeating pattern of twisting diamonds. This perforated skin is an elaborate trellis for plants to climb, and eventually, the entire facade will be engulfed by plants, blending the home into its tree-lined surrounds.
Vast expanses of glass drench the interior living spaces in light while honing the connection to the outdoors and greenery beyond. The floorplan is divided into four quadrants: a central service area, housing utilities, a washroom and the stairwell. CLT and glulam beams contrast polished concrete floors, while Object Atelier designed the custom kitchen with birch-ply modules and Cesar stone countertops.
The Modern House is listing the coastal Kent home for £1.75m. It's the first residential project by Giles Miller Studios, and the innovative house has caught the attention of industry professionals and design enthusiasts, with Dezeen commentators calling the Kent home 'gorgeous', 'really well done', and a 'lovely little holiday home'.