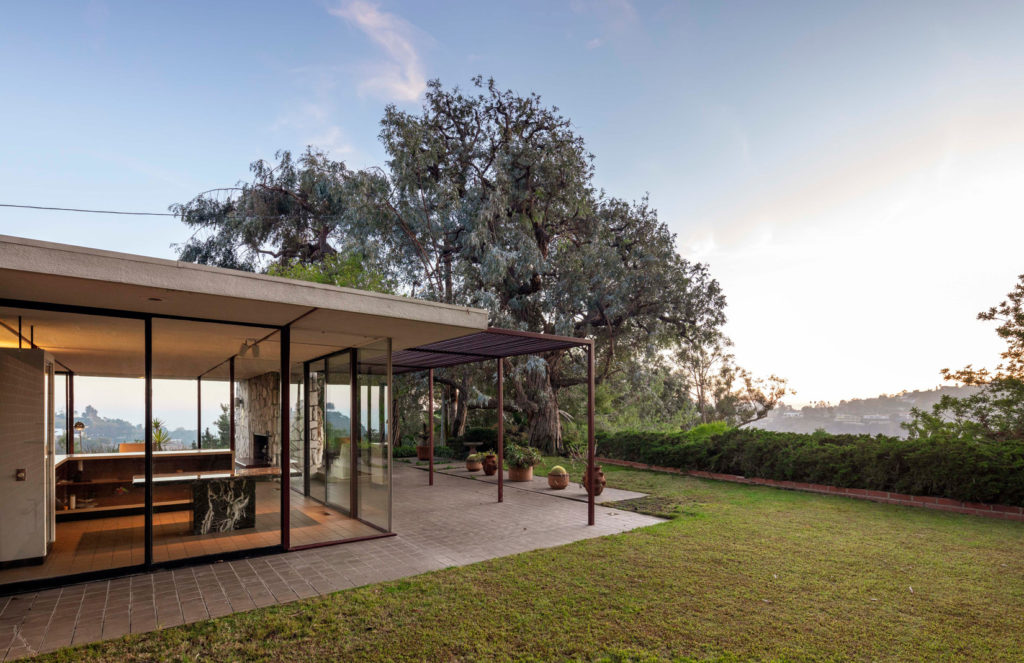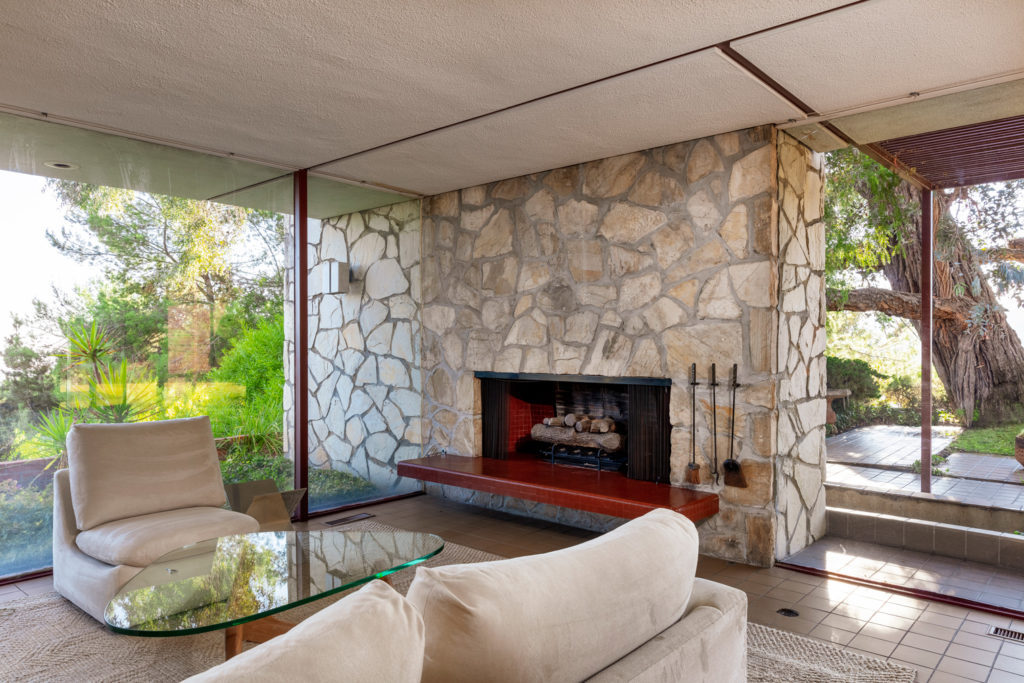 An almost entirely original Case Study house in Los Angeles's Bel Air neighbourhood has gone on sale for the first time in nearly 50 years.
Case Study House No 16 was designed in 1953 by architect Craig Ellwood for Arts & Architecture magazine's Case Study House program. It aimed to create affordable homes for the baby boomer generation.
The single-storey Los Angeles property – on sale with Aaron Kirman of Compass for $2.9m – has a simple, linear shape and appears like a glowing, floating pavilion from the street thanks to its thin steel frame and frosted glass walls.
The two-bedroom modernist house has sweeping views over the hills of Bel Air. It is the 'only surviving, intact example of Ellwood's design for the program', according to the Los Angeles Conservancy.