Like much of Eastern Europe's former Soviet nations, Lithuania has been through the mill. The three million-strong Baltic state was once the biggest country in Europe. More recently, it has suffered invasions and the partial destruction of its cities, including the capital Vilnius.
But despite these experiences, the city still has many Gothic, Renaissance, Baroque and Classical buildings, and in 1994, its old town was designated a UNESCO World Heritage site. Now, well-heeled tourists meander from one historic delight to the next along largely traffic-free streets (while half the city's 620,000 residents live in Soviet-era tower blocks on the outskirts).
Down one of these side streets, three Belgian brothers spotted a walled site that had been vacant since 1999 and was ripe for development. (The Ortiz brothers arrived in Lithuania in the early 1990s, and through their real estate business Baltisches Haus, they set up the IKI supermarket chain.)
Bokšto 6 was a complex of crumbling buildings, some nearly 500 years old, which had been a Polish cardinal's palace, a monastery, and in Soviet times, a hospital.
'This was not a business project but a prestige project,' says Nicolas Ortiz. They brought in their childhood friend Christina Seilern for the base build.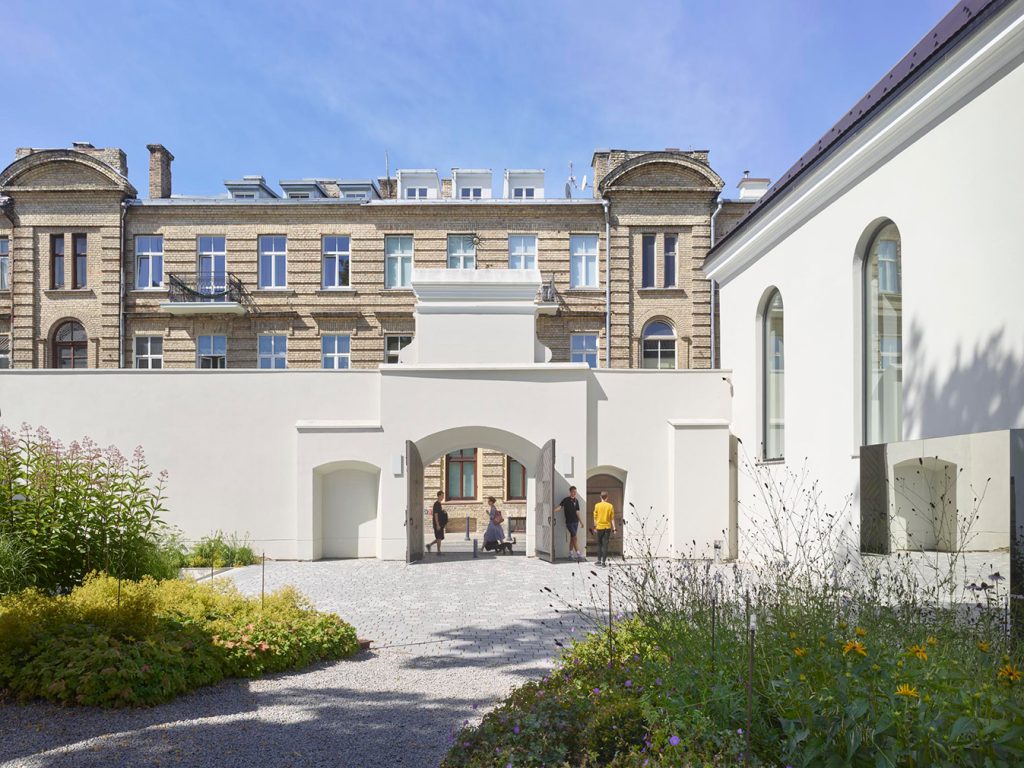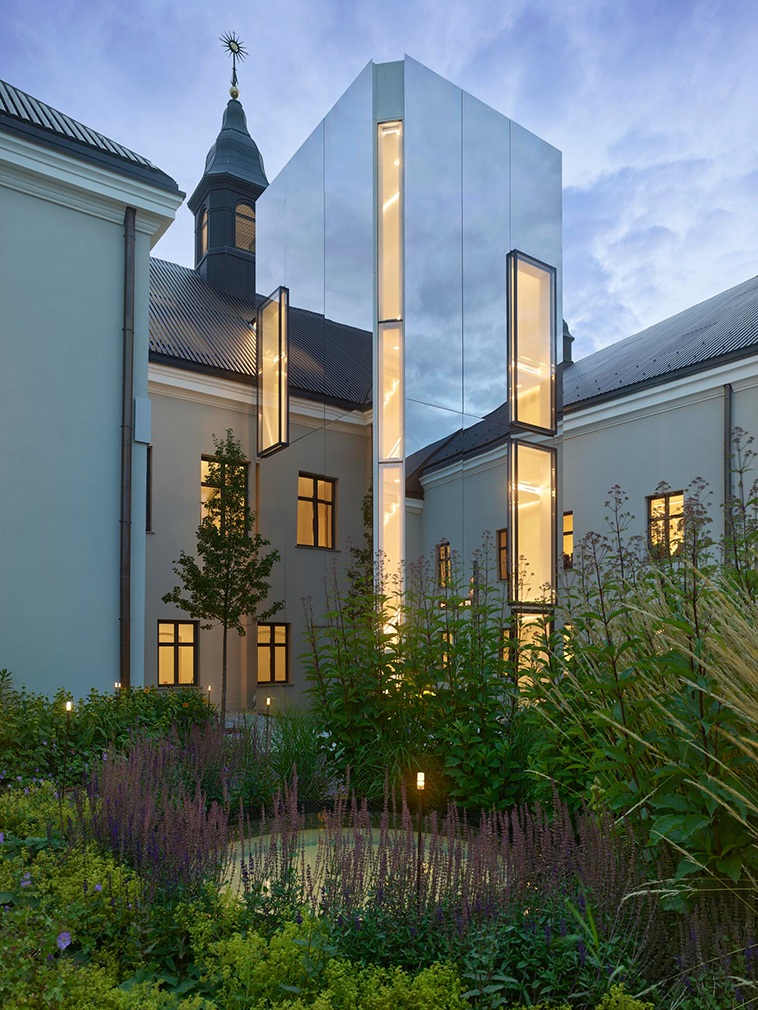 Swiss-born Seilern, who at the age of 29 set up Rafael Viñoly Architects' London studio has run her eponymous practice Studio Seilern Architects (SSA) since 2006. When she first visited her friends' 13,000sq-m site in 2008, 'everything in the city was grey and falling apart, there were very few good shops and restaurants,' says Seilern, whose Andermatt Concert Hall in Switzerland opened in 2019.
Once it was decided that Bokšto 6 should be a high-end mixed-use complex, it was about saving as much of the original architecture as possible. SSA worked with local conservation architecture practice Archinova on this. The plan was to get shot of Soviet-era additions, apportion new uses to the remaining structures and add new 'insertions', says Seilern, 'rather than extensions'.
'Heritage should be not just be saved but reused' – Mindaugas Pakalnis, chief architect of Vilnius
SSA designed an external lift clad in Japanese polished stainless steel. Similarly, polished stainless steel is used for the reflective roof of the restaurant Gastromonika. The studio's other major change was to the complex's roof. Traditionally, the city's roofs are covered in red tiles. Rather than interrupting the composition of Bokšto 6's roofs with new windows, the architects ditched the tiles and replaced them with anodised aluminium slats – also from Japan. These hid the windows but allowed 'natural light into the building while maintaining the appearance of a solid roof, another condition of the planning permissions,' Seilern explains.
Much of the 3000 sqm of offices are in the ancient clock tower, the Gothic vaulted cellars house the sunken restaurant and spa, the chapel is now an event space, and three private residences – lived in by the brothers – have been created from the pantry, larder and lumber room spaces.
'Lithuanian Baroque had a purity and simplicity,' says Seilern, 'We wanted to bring that back.' The base build for the office includes some restored frescoes and original timber beams;  the choir's area is reinstated in the double-height chapel and has a milky glass balcony.
The most exciting area for the architects is the 1,500 sqm spa and its 25-metre-long swimming pool. 'There were no straight walls because of the vaults,' Seilern explains. Her solution is a plinth of white oiled oak lining the walls to mid-height, behind which the services are installed. In other parts of the spa, Seilern played with different compositions of terrazzo.
Its interior design (including the mid-century-modern style furniture) was handled by local firm Arch Design. The 60-seat restaurant's interiors were the work of another Vilnius firm, Yes Design.
Mindaugas Pakalnis, the chief architect of Vilnius, explains that his department is keen on repurposing buildings: 'Heritage should be not just be saved but reused.' For anyone after smart workspace, some wellness me-time or fine dining, Bokšto 6's pristine reinvention does just that.