Bare bricks meet plush velvet banquettes at wine bar Balthazar, which has taken over the basement of a century-old building in Kiev's Besarabsky Market.
The cellar's renovation took a year and a half, including shifting tonnes of soil at night to avoid the busy daily market.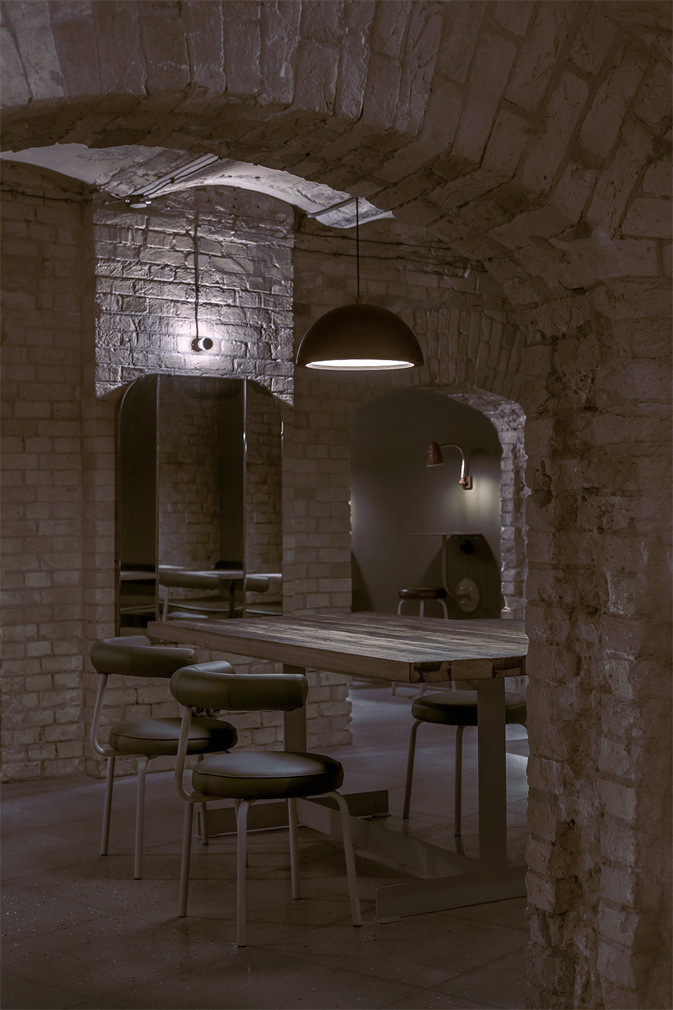 Local design studio Rina Lovko oversaw its transformation, softening the subterranean atmosphere with vases full of feathers, wall-hung tapestries and leather-covered stools.
Guests might not realise it, but the bar's long velvet bench is actually part of the building's newly exposed foundation, now converted into seating. For patrons seeking a little more privacy, there are also tiny wall-mounted tables under the glow of overhead spotlights.
Dark green tiles and moss-coloured upholstery emphasise the moody atmosphere of the bar, which is hidden behind a graffiti-covered metal door in the heart of the 107-year-old market.
Bessarabs'ka Square, 2, Kyiv, Ukraine, 02000