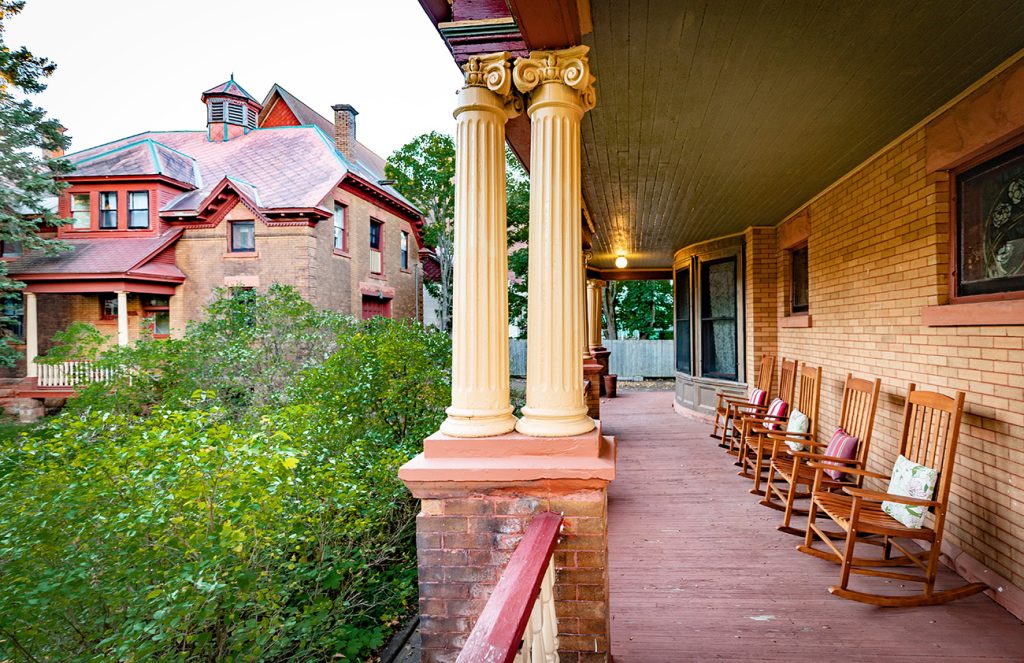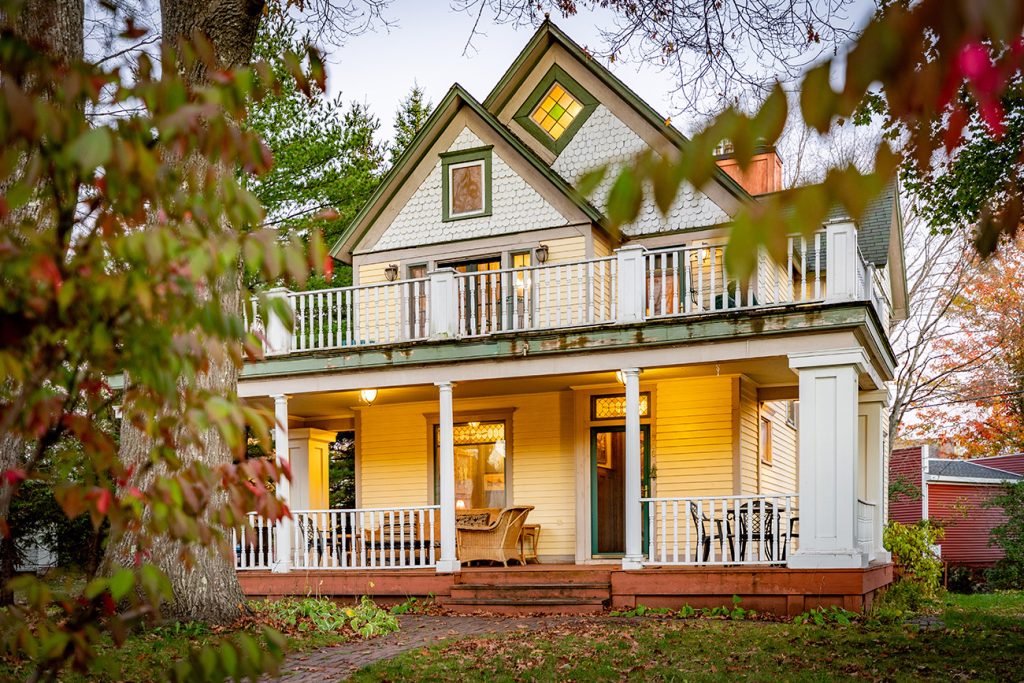 A portfolio of eight historic hotels that hark back to the exotic opulence of Michigan's copper mining golden age has hit the market.
The Gilded Age hotel mansions are located in the Laurium Historic District on Michigan's northern Keweenaw Peninsula. They date from the 1900s when the local mining industry was booming, making copper prospectors millionaires overnight. The scenic Lake Superior peninsula, known as 'Copper Island', is now a popular vacation spot.
A high point of the package is Laurium Manor Inn, a 1906 classical revival, whitewashed timber house on Tamarack Street, by Charles Maas. The Michigan property features Corinthian columns and 11 guest rooms, one of which played host to Theodore Roosevelt, a Tiffany glass fireplace and gilded and embossed elephant leather ceiling coverings. Another gem is the Victorian Hall, an early 1900s redbrick property, also designed by Maas.
For sale as a fully staffed, turnkey bed and breakfast retreat, the 36-bedroom Laurium village portfolio is owned by a couple who have run Laurium Manor Inn for over 20 years and have added to their portfolio over time. They are selling the 2.25-acre life-changing commercial property for a bargain price of $3.499 million via Lux Partners Global – Signature Sotheby's International Realty.