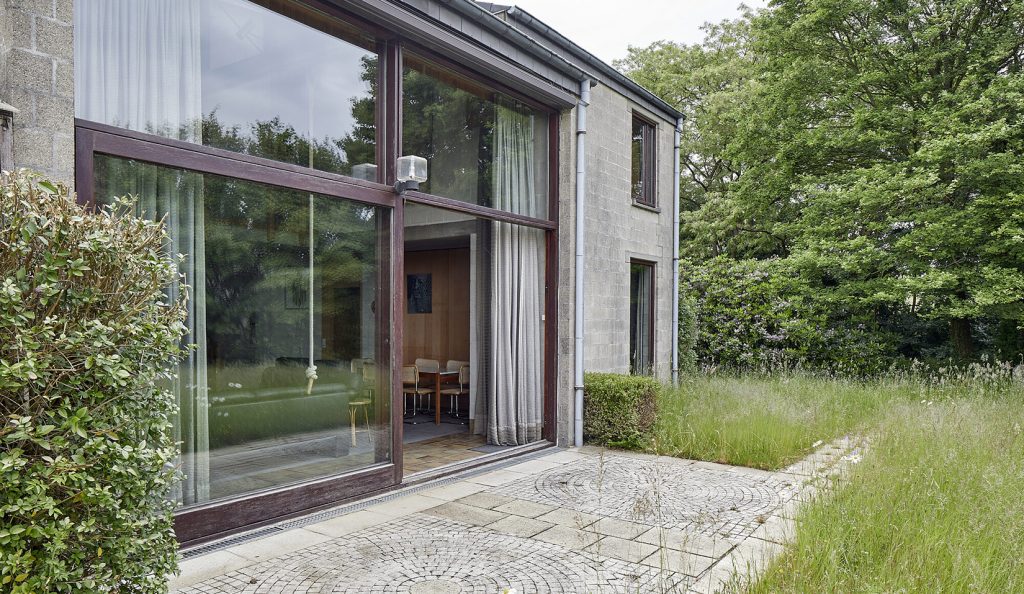 Craggy concrete blocks and expanses of glass help blend this 1979 brutalist house into the fields and farmlands surrounding Heverlee, a town in the borough of Leuven in Belgium.
Designed by Guido Konings and Jan Delrue's firm, Archiduk, the five-bedroom Belgian property marries modernist living with a rural setting and has been well-preserved over the last four decades. Cast concrete and raw concrete bricks are exposed across the interior, softened only by wooden baseboards, built-in cabinetry and shelving designed custom for the modernist home.
Living spaces are arranged as split levels across 1,312 sq m, with the living room, dining room, kitchen and office overlooking the fields on the lower levels and a timber staircase zig-zags to the top of the house where the bedrooms are located. Each room has a unique view of the surrounding landscapes thanks to oversized windows and its incremental vertical design.
As far as time capsules go, this house stays true to its original design, having stood the test of time. But that's not to say there's no room for improvement: the bathrooms could use modernising, and the kitchen won't be to everyone's taste, but it's been charmingly preserved.
Kristof Wellman of ArchitectenWoning is listing the Leuven property for €795,000. Take a closer look.