A remote bolthole can offer a sense of escape and sanctuary, but nothing beats owning an entire private island where you know you've got the whole place to yourself – with just wildlife for company.
Here are seven tranquil private islands that are for sale right now.
Inchconnachan or 'Wallaby Island' in Loch Lomond, Scotland
Offers over £500,000 via Savills and Knight
This 103-acre Loch Lomond island – owned by the Colquhoun family since the 14th century – has oak forests and sheltered bays that are home to a colony of wallabies, deer, capercaillie and pairs of nesting ospreys. Luss village is a short boat ride away from the island, which comes with a 1920s timber cottage.
Midtøy in Norway
€465,000, via Vladi Private Islands
A timber cottage, dramatic craggy rocks and dark waters give this 8.6-acre Midtøy island, off Norway's wild, western coast its poetic and quintessentially Norwegian look. For all its wild looks, it is easily accessible – it is just outside Herdla, which is a 40min drive from Bergen.
Mai Island, Fiji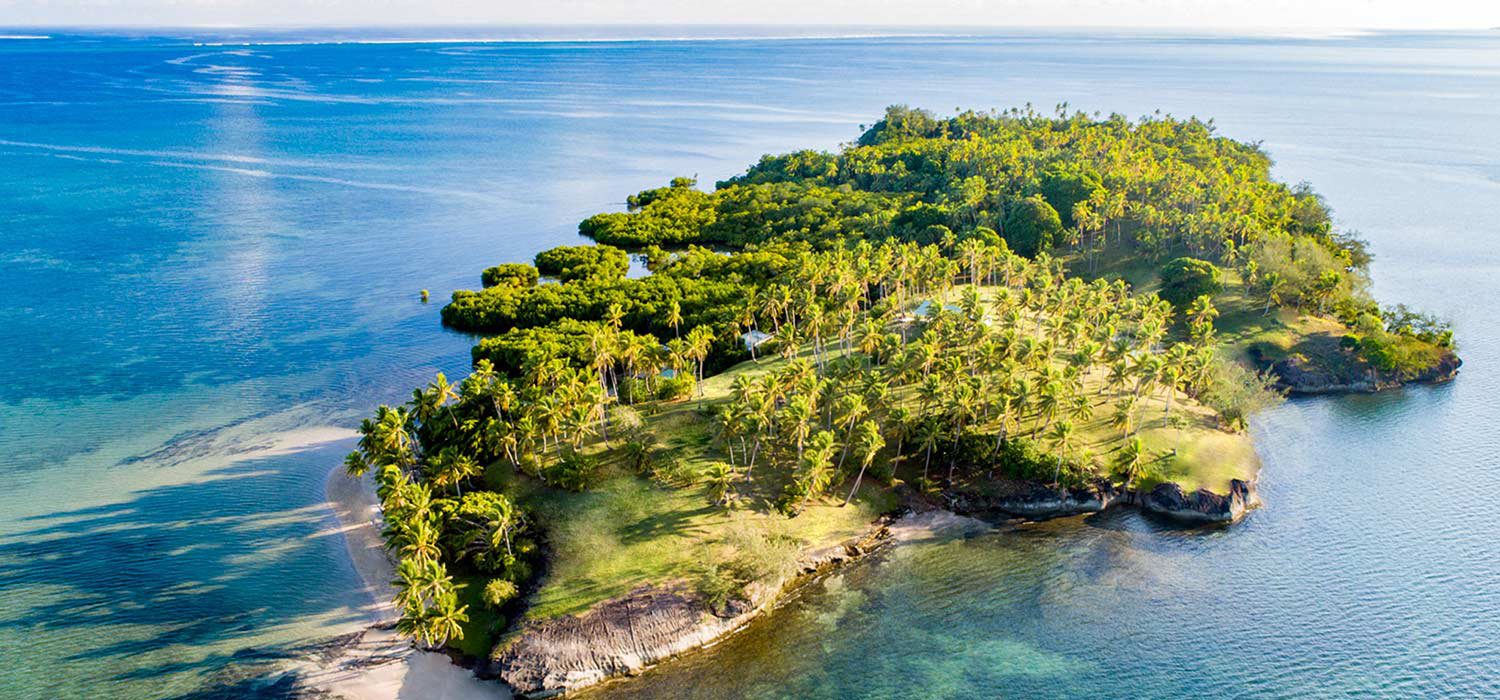 Online auction in winter 2020 via Platinum Luxury Auctions
Mai Island just off Vanua Levu has eye-dazzling natural beauty, a freshwater spring and hundreds of fruit trees, making it self-sustainable. The Fijian tropical paradise island has a cottage, a caretaker and white sandy beaches, and is filled with coconut palms, colourful wildlife and fragrant flowers, ensuring total relaxation.
Isla Imelev, Chile
$1.7m, via Private Islands Online
Native plants and trees cover this prairie land island just off the west coast of Chile, which features high cliffs, freshwater sources and sandy beaches. Building on the uninhabited Chiloé archipelago island is permitted, but it is not without its challenges: the islet is 24 miles from the main Chiloé island.
Leaf Cay in the Bahamas
$7.5m via Savills
Buyers can moor their boat by the shore of this 30-acre Leaf Cay island after a day of deep-sea fishing as it has planning permission for a yacht basin. Catch of the day suppers can be cooked on its sandy beaches while the sun sets over its calm waters. Great Exuma airport is just a 30-minute boat ride away.
Gravel Island off the coast of Nova Scotia, Canada
$507,331, via Vladi Private Islands
This rustic island just off the south coast of Nova Scotia offers rural Canadian living on a small scale. Lobsters can be caught off its shores while deer roam in its wooded interior. On its hilly 76-acre terrain are a three-bedroom log cabin with power and light, a lake, raspberry bushes and fir, birch and maple trees.
Barberyn Island, Sri Lanka
$8m, via Sotheby's International Realty
This 8-acre island, just offshore from Beruwala town, is a tropical paradise with romantic appeal thanks to its Barberyn Lighthouse and its ruined beachfront building. The Indian Ocean isle's generous planning permission allows for a built area of 60% of the plot, covered in lush palms and ferns.
This one is still on the market…
Columbia and Pea islands off New York, USA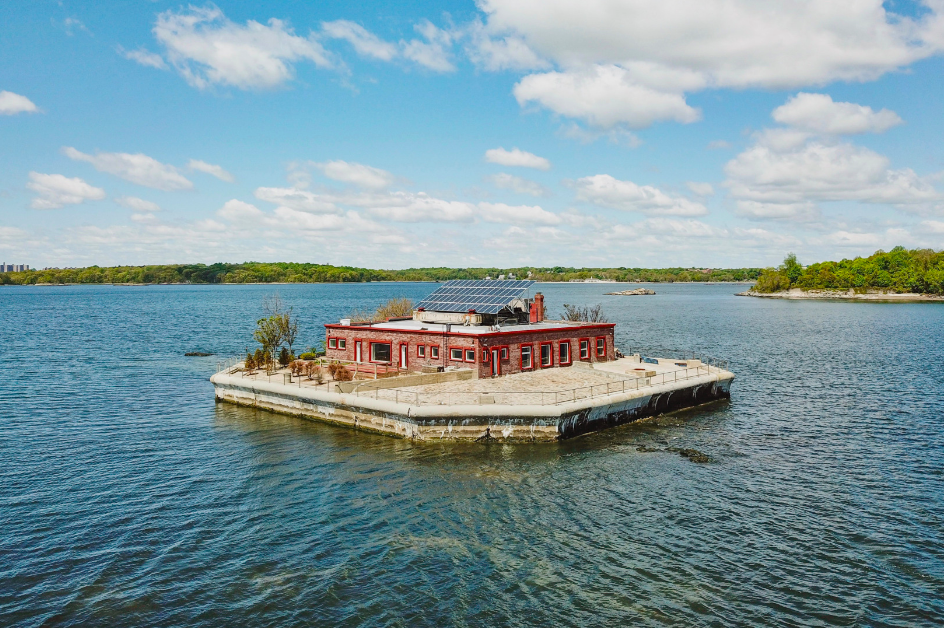 4 bedrooms; $13m Sotheby's International Realty
The building that stands on Columbia Island was built as a radio broadcast station in the 1940s and was bought by developer Al Sutton in 2007 who converted it into an eco-home, with solar panels for electricity. Its hefty price tag reflects its desirable location – Manhattan is a 30-minute boat ride away.