Ubiquitous and a bit boring. That is how London's laundrettes might usually be described. But designer Yinka Ilori invites us to look at them through fresh eyes with his latest project, using 200,000 Lego blocks to reimagine a community laundrette in kaleidoscopic colour.
The Laundrette of Dreams is an interactive space created by Ilori, with help from pupils at his former school, St Jude & St Paul's C of E Primary. Its colourful design encourages visitors to turn their everyday experience into an adventure.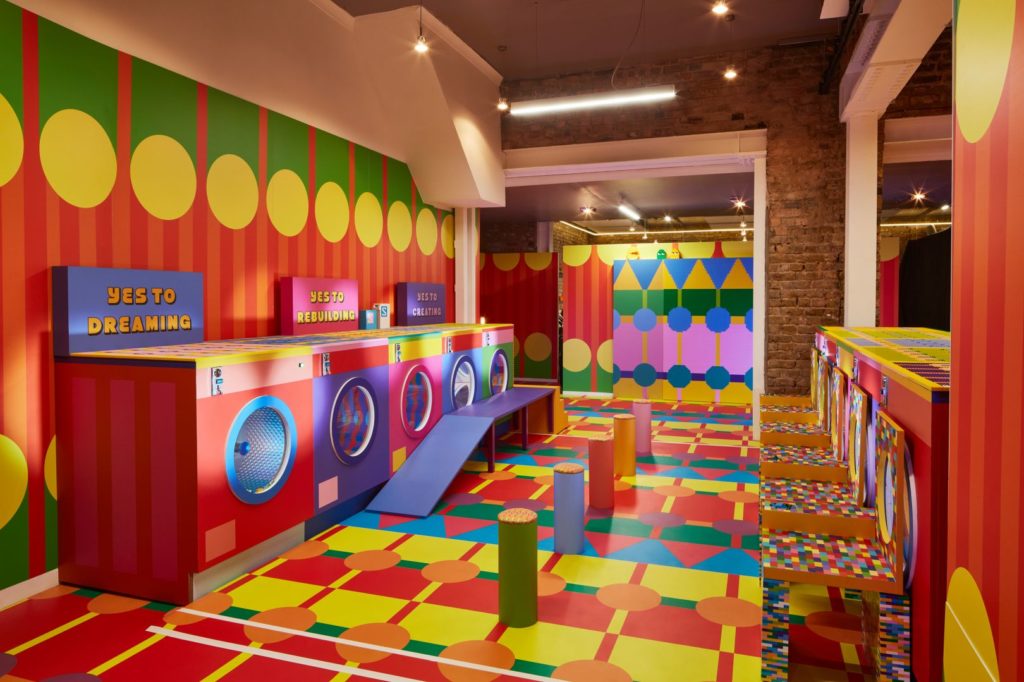 'I spent a lot of time during my childhood at the launderette,' says Ilori. 'It was where I could dream about the things I wanted to achieve. We often forget about the mundane spaces which play an important role in bringing the community and people from different cultures and backgrounds together, as well as providing an opportunity for kids to meet, play and share ideas.'
Ilori is known for his bold patterns and colours, unleashed across laundry drums, playful murals and hopscotch floors to dazzling effect. Logo installations inside the Bethnal Green space can be rebuilt again and again by visitors, developing their ideas problem-solving skills.
The Laundrette of Dreams opens until 6 November and is free to enter with an advance ticket. Ilori is also running many workshops inside the space.
133 – 135 Bethnal Green Rd, London, E2 7DG