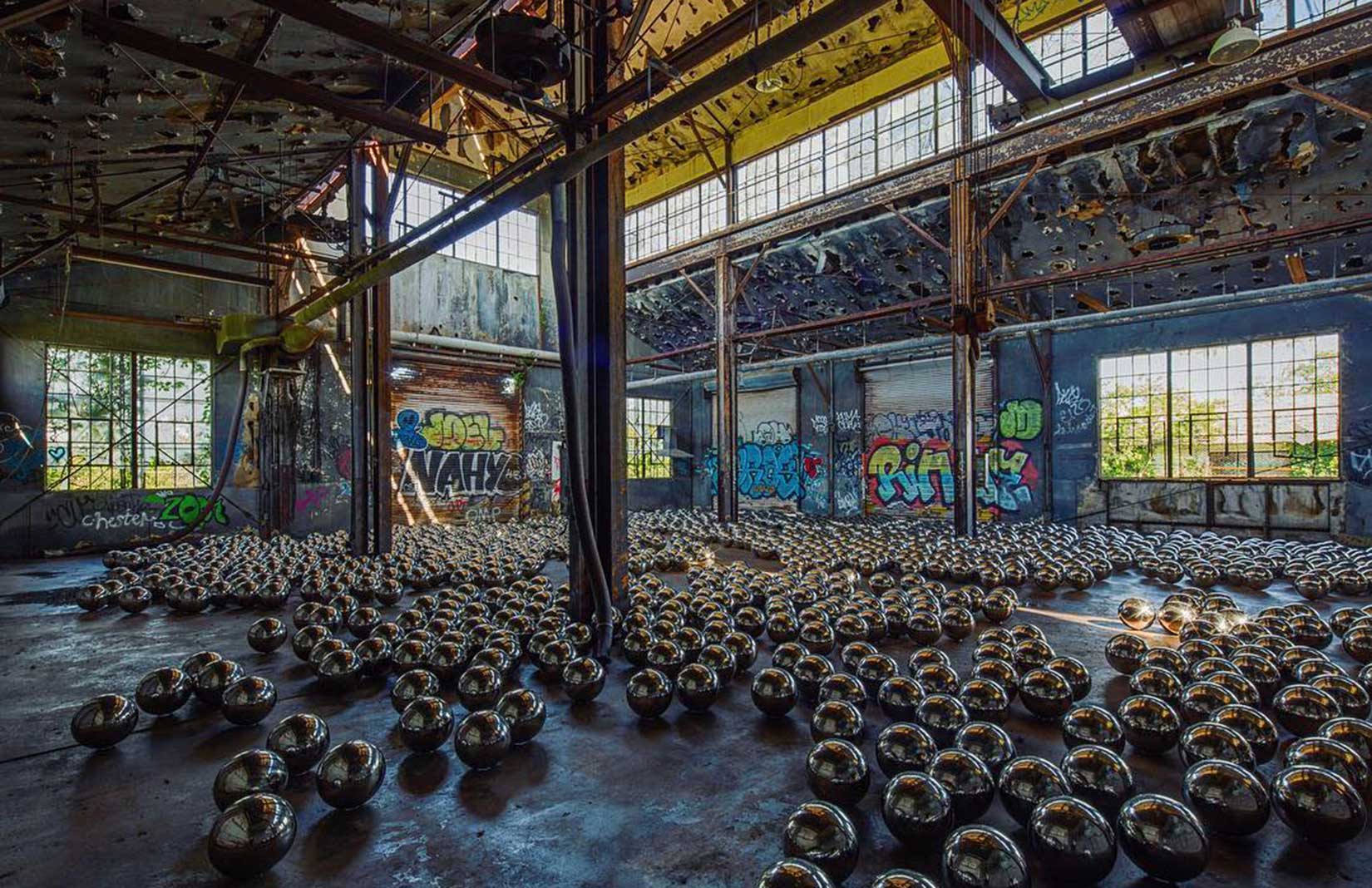 Artist Yayoi Kusama's iconic Narcissus Garden installation has taken over an abandoned train garage at the former US army base of Fort Tilden.
The work – first (unofficially) conceived in 1966 for the Venice Biennale – comprises 1,500 mirrored balls. These reflect the ruinous confines of the graffiti-lined building, which sits on the Rockaway Peninsula in Queens, NYC. The site was ravaged by Hurricane Sandy in 2012.
When Yayoi Kusama first showed the work in Venice, she placed a sign in front of the installation stating 'Your Narcissism for Sale', and throughout the opening day of the exhibition offered to sell the mirrored balls to visitors for around 1200 lire (approximately $2 each).
Visitors to the Fort Tilden installation won't be able to purchase the balls, but they can visit for free until 3 September.
Narcissus Garden's new iteration is presented by MoMA PS1 as part of the Rockaway! summer programme.
'It evokes her youthful, courageous, and adventurous spirit with a work she first exhibited as an emerging artist,' commented MoMA PS-1 director, Klaus Biesenbach.
The installation follows a site-specific intervention by Katharina Grosse, who gave a pink paint job to a demolition-bound aquatics centre in 2016.
Read next: Tokyo's new Yayoi Kusama Museum is an instagramer's dream