With its pristine beaches, dramatic cliffs, tidal estuaries and roving moorland, Cornwall boasts one of the most diverse ecosystems in the UK. Against this striking backdrop, this Wadebridge eco-home was built by its architect owners, drawing on the materials and colours of the landscape.
West Park was constructed in 2014 using Cornish timber, with energy efficiency and sustainability in mind. The three-bedroom home is classified to Passivhaus standards, with a triple-glazed facade and living wildflower roof topping the home and solar panels powering it.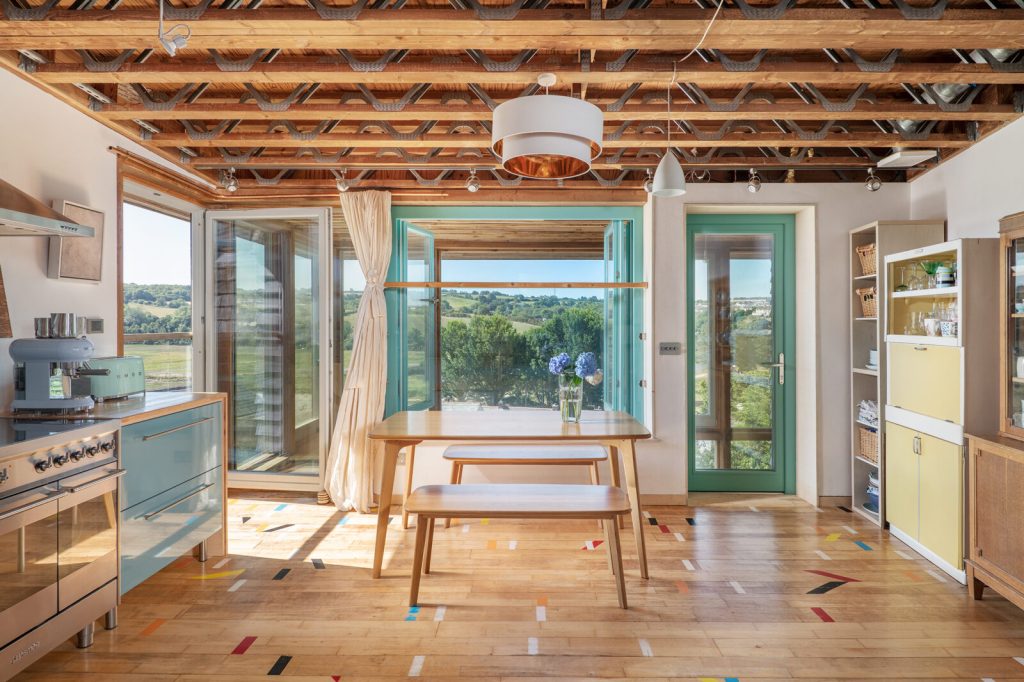 Sloping pollinator gardens envelop the Cornish property, for sale via The Modern House for £599,000, and living spaces are stacked across four levels. On the ground floor is a large office and art studio, with a timber staircase leading up to the custom-built kitchen, living room, and bedrooms above.
Reclaimed Danish maple gym floors are installed on the main level (complete with colourful tape markings) through the ceilings are arguably the real star of the show, with exposed beams and metal trusses.