Looking for a challenge of epic Grand Designs proportions? This water tower, for sale in Cornwall, could be just the project to sink your teeth into.
The disused concrete water tower is located on one of the highest points of the Roseland Peninsula, with views of white tips at Carclaze, Carn Brea and onto Falmouth and the Lizard in the distance. It sits on 0.2 acres on the outskirts of the hamlet of Treworlas – just inland from Carne, Pendower and Rosevine beaches – with the ancient archaeological site of Dingerein Castle to the south.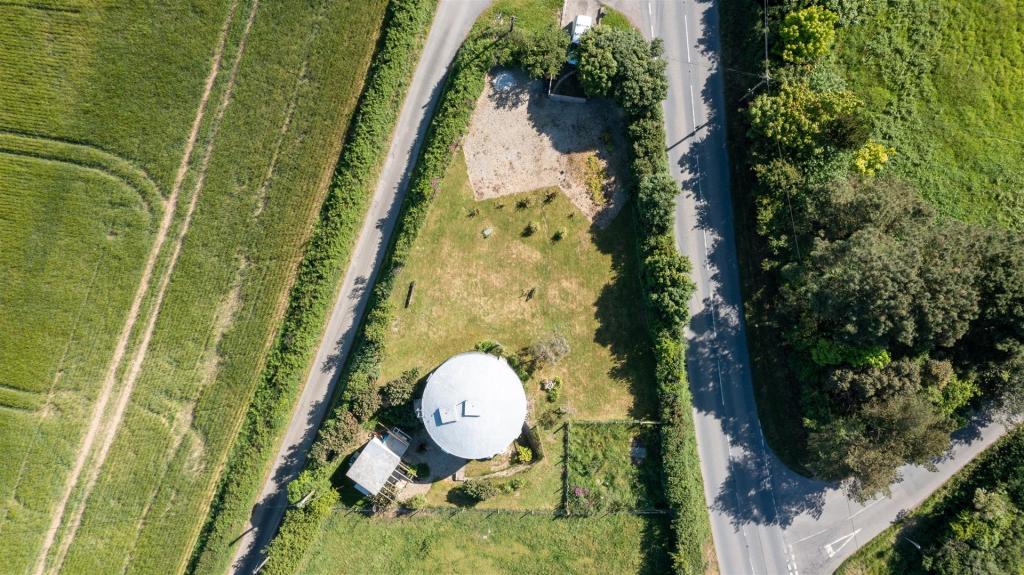 The water tower itself has a circular plan with a diameter of 8.5 metres and a height of 5.5 meters, and a separate pump house. It presently has no external staircase and is accessed via two hatch openings in its shallowly domed roof. It does have mains electricity, water and broadband on-site.
Agent Philip Martin is listing the industrial relic for £250,000, but if it sounds too good to be true, there is a major caveat.
The Cornish property does not come with planning permission for its adaptive reuse. In fact, planning was refused in 2015, which probably explains why this rare piece of architecture is back on the market. (You can read more about the decision via the Cornwall Council planning department, ref: PA15/05422.)
Still, the unique site has potential that might make it worth the gamble for one buyer.