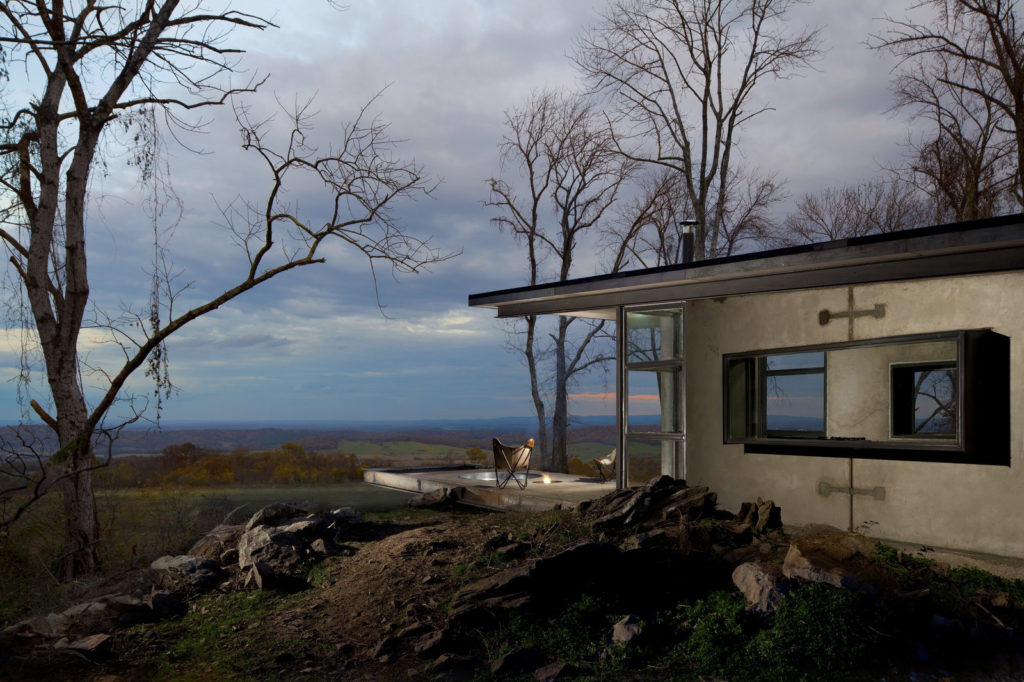 It's all concrete and country views at this mountaintop cabin by Green Spur in Virginia, which gives guests a taste of off-grid life.
The hut is made from precast concrete panels and is a diminutive 160 sq ft. But its doors open onto 50 acres of countryside, which visitors can appreciate from the prefab's cantilevered terrace – including a hot tub. A nearby hammock also offers a place to lounge on warm days.
Inside, reclaimed wooden furniture, leather rugs, and a wood-burning stove help soften Lost Whiskey's concrete walls. The cabin – which is located an hour from Washington DC – is part of the very exclusive Lost Whiskey Club, which is offered to only 10 members and includes several other cabins, a farmhouse and a mobile bar, all set along the Appalachian Trail. Price is (of course) available upon inquiry.
Read next: Brutalist Brussels landmark becomes coworking space Fosbury & Sons