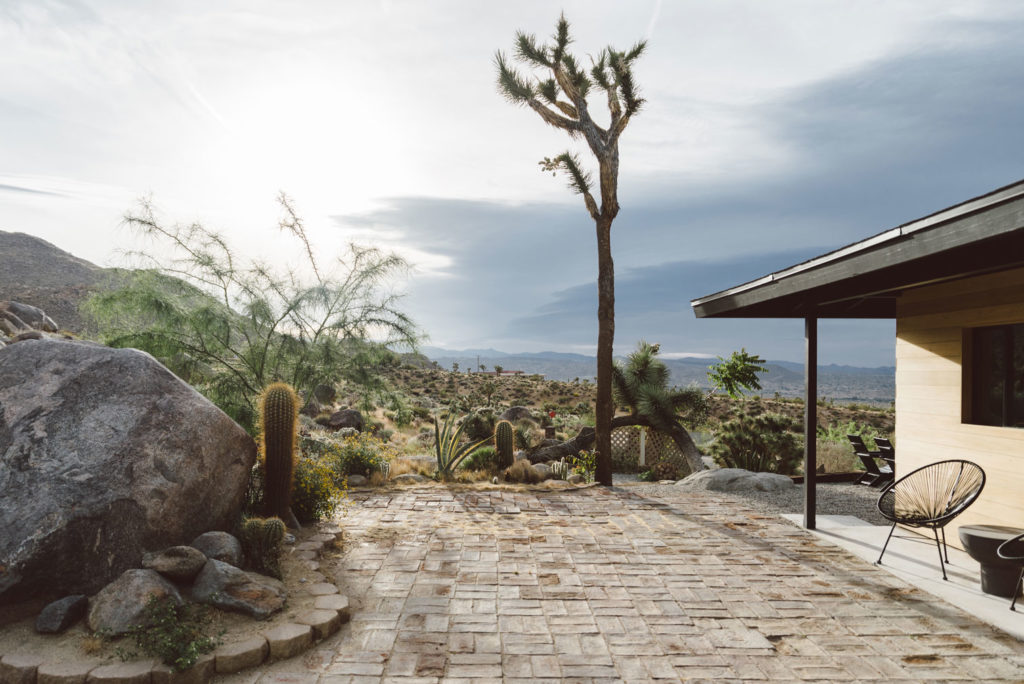 Amid the cactus-dotted plains of California's Joshua Tree is Villa Kuro – a freshly renovated minimalist holiday home designed for slow living.
Husband-and-wife team Elaine and Stanley Yang – who run design studio Mini Inno – bought a tired 1960s ranch home on a 3.6-acre plot and set about renovating it, following the Japanese concept of Wabi-Sabi, which celebrates imperfection. Much of the work was gone by hand, including tadelakt walls and floors in the bathroom.
'We really wanted to highlight the scenery and landscape,' says Elaine. 'Large windows showcase the mountain and desert views outside while large sliders connect to the outdoors from every room.'
Interiors of the two-bedroom Californian holiday home – available to rent via Airbnb from $295 per night – use muted neutral tones and natural materials and textures such as lime-washed walls, and timber exposed beams.
Adds Elaine: 'The tea room is one of our favourite spots in the house, which used to be the old garage. We wanted to maximise on its position, so we opened up huge wall of sliders on both sides to integrate the outdoors with the indoors and to take advantage of the expansive desert views looking out west.'
As well as exploring the Joshua Tree's staggering desert landscape, guests can enjoy Villa Kuro's courtyard cactus garden, studded with boulders.