Architect Alberto Kalach has drawn on the modernist principles of Frank Lloyd Wright for this Usonian style holiday home in Mexico's Valle de Bravo.
Casa Los Ailes is a complex of six villas that are built from brick near Lake Avándaro in the State of Mexico. All are set across three levels, and this one – available to rent via BoutiqueHomes from £320 per night – has raw textures and warm materials throughout.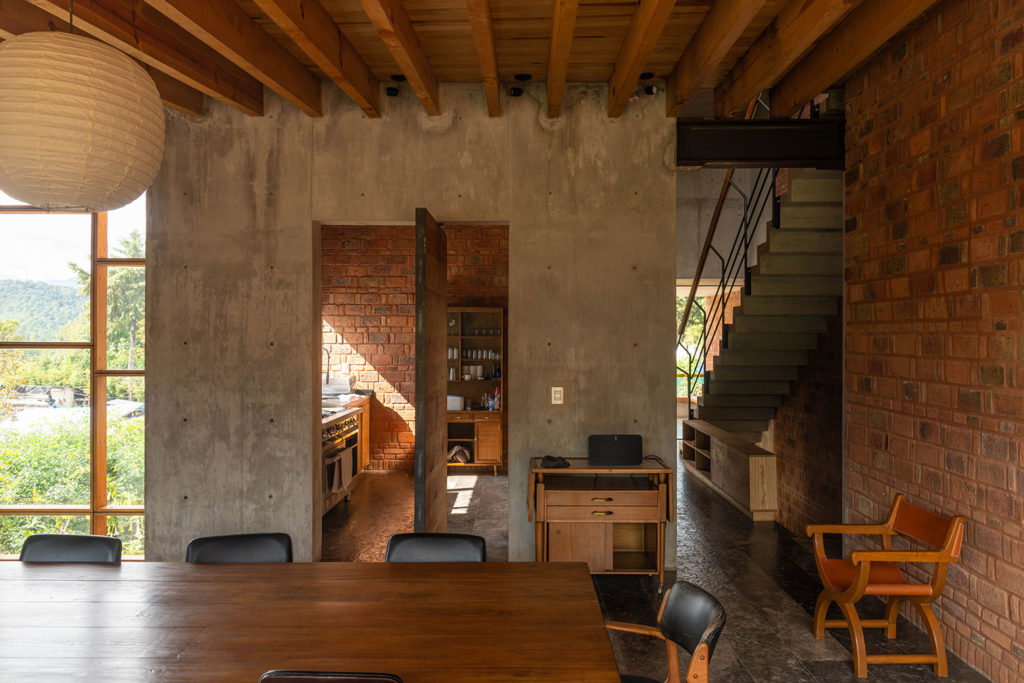 A large kitchen and living room fill the middle floor of the Mexican holiday home. They feature raftered ceilings and marble floors offset by brick walls and vintage furniture. Living spaces tumble out onto a large shaded terrace with views over the Valle de Bravo landscape and the modernist property's leafy gardens and private swimming pool.
The holiday home has five bedrooms complete with huge open brick fireplaces. Windows meanwhile feature geometric patterning – a riposte to the intricate brickwork of the Mexican villa.
Read next: Where to holiday in 2019 – a month by month guide