A new bar, living room-style lobby and a death-defying cantilevered suite have been added to the Drake Hotel in Toronto – all part of its freshly opened extension.
The five-storey Modern Wing adds 32 more rooms to the Queen Street West hotel, which has been open for nearly 20 years. One of these is a new rooftop penthouse suite, which occupies a mirrored, boxcar-esque space that hovers half in midair.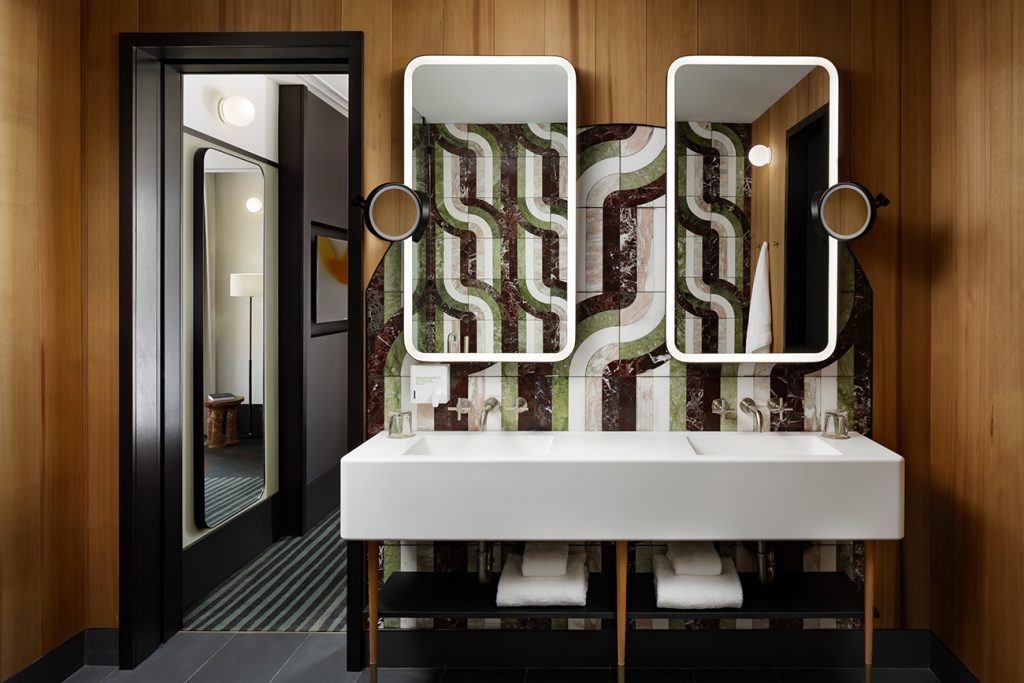 Diamond Schmitt Architects oversaw the extension, with interiors created by original hotel architect John Tong alongside DesignAgency and the Drake's own creative team – all locals to the area.
The extension features a varied materials and colour palette, welcoming guests into the lobby with brass, velvet and a painted brick fireplace – all chosen to create a space reminiscent of a living room. The atmosphere's finished off with some midcentury-style walnut panelling, patterned rugs and bright artworks. The hope is that guests and locals alike will feel welcome in the lobby.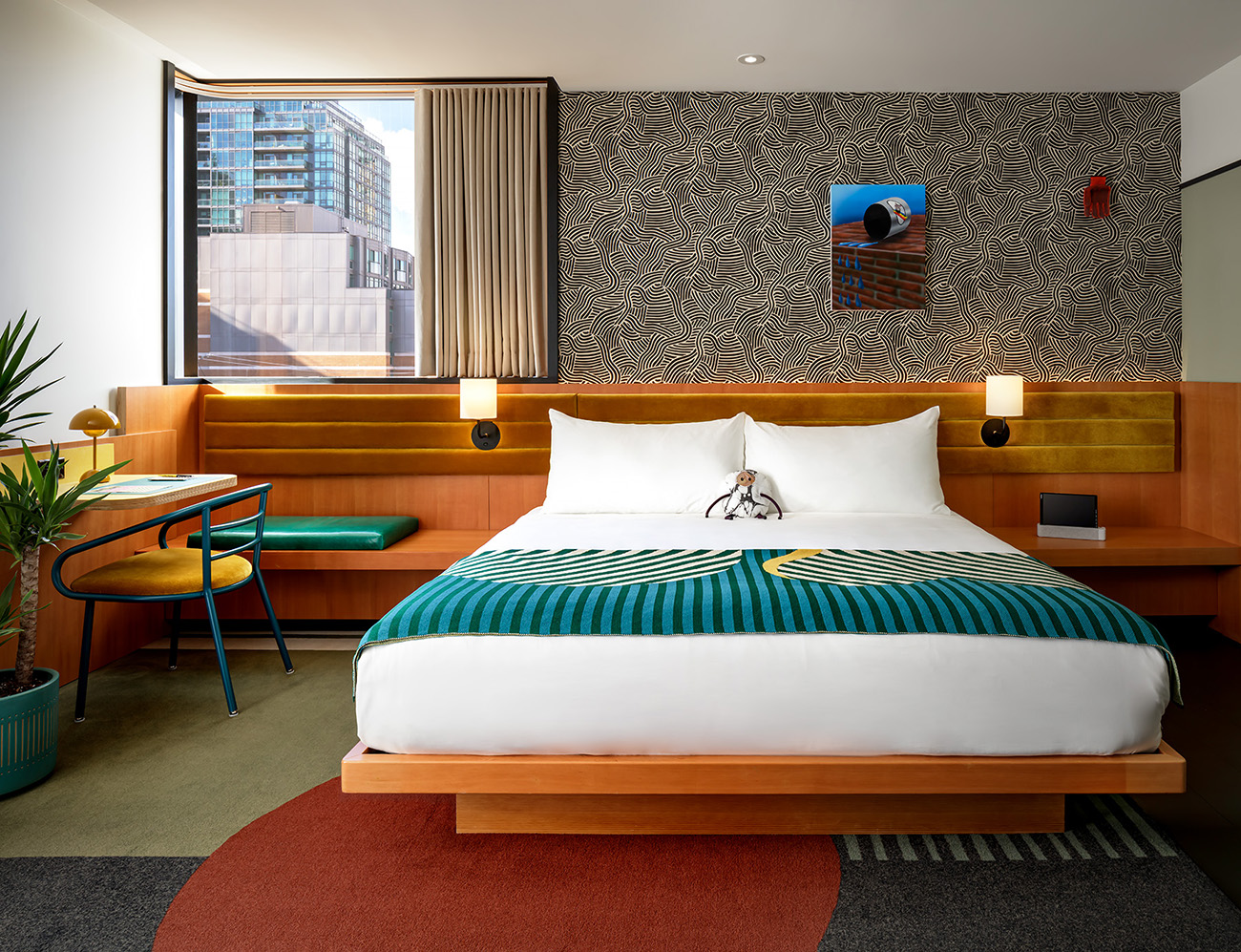 Bedrooms (which start from 319 CAD per night) feature a bold choice of colour, with rich teal accents competing against black and white patterned walls and mustard velvet headboards. Blankets, rugs and lighting made by local artists and designers are scattered across the spaces.
Visitors that want a more elevated experience can book the cantilevered penthouse, which includes an outdoor terrace with views across Toronto, as well as a master bedroom with a set of floating sculptural paintings by Jazmine Cardenas.
See more Toronto content on The Spaces