The Joslin-Faulkner-Putnam House in Keene, New Hampshire, stays true to its original Victorian spirit, right down to the 'arsenic green' wallpaper hanging in its dining room.
Keene is rich with historic buildings, around two hours drive from Boston and four hours from New York, and the Putman property is among the town's most treasured gems. Largely intact from its late 19th-century original, it's recently been granted a preservation easement and nomination for the National Register of Historic Places.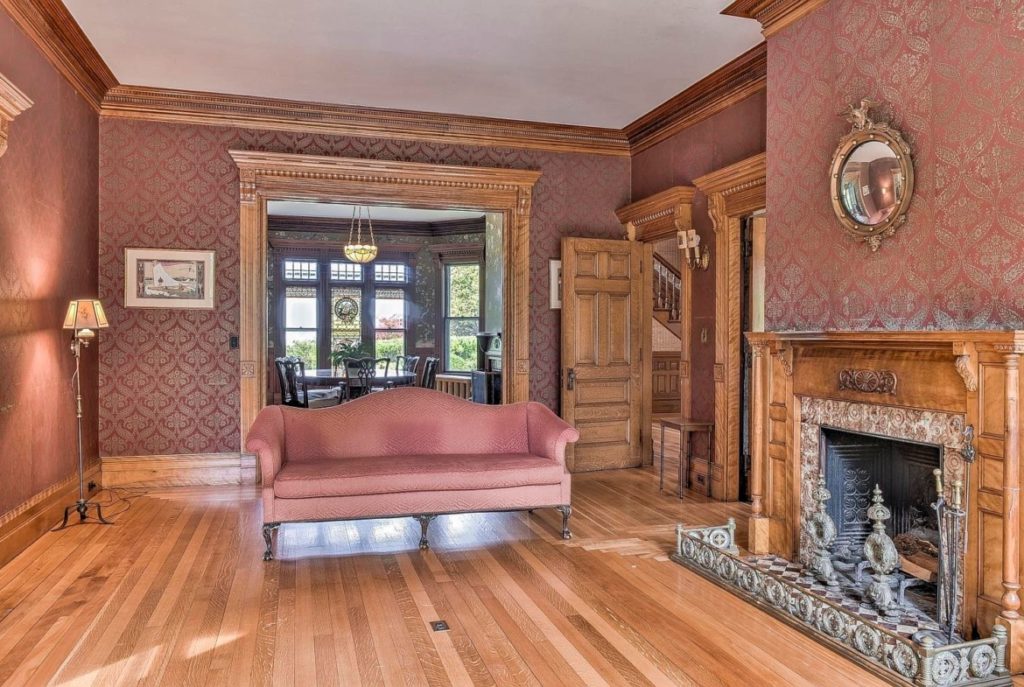 The New England home was built in 1890 by CE Joslin, who enlisted Boston architect Frank Smith to design him a 'thoroughly modern and elegant' family acre on the 1.4-acre plot, with a grand leap around porch and turreted roofline.
Interiors of the Queen Anne property features a rich, wood-panelled entry hall with an original fireplace that opens onto the formal living room and dining room beyond. Cherrywood runs underfoot while rooms have original tiling, patterns, hardwood floors and fireplaces.
Five bedrooms are located on the upper two floors, with a cosy seating area overlooking Court Street below. The Joslin-Faulkner-Putman House is for sale via Nancy Proctor of Better Homes and Gardens Real Estate for $850,000. It comes with a detached carriage house that contains a two-bedroom guest apartment, garage, and original gym.
Take a tour.