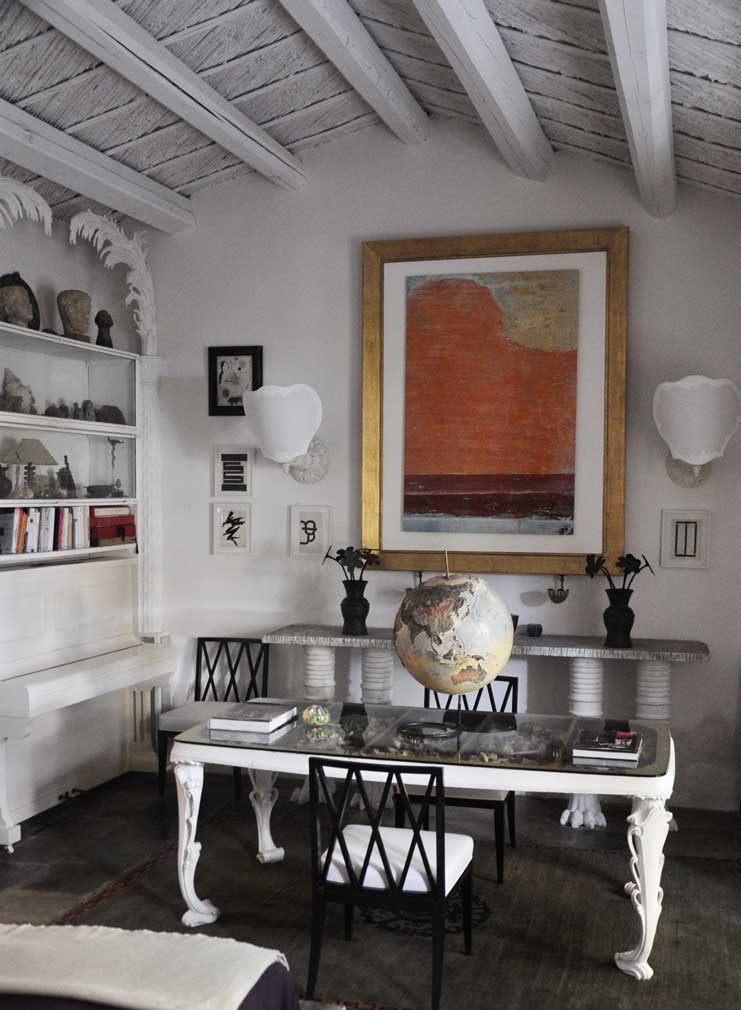 Maison des Oliviers started life as an oil press for a 17th-century monastery in the foothills of Sicily's Noto. But it's come far from its humble roots thanks to architect Jacques Garcia.
The five-bedroom Sicilian villa is part of a 100-acre farm estate Garcia is in the process of rescuing from ruin, and its curios-laden interiors channel a 1950s cafe society vibe.
View this post on Instagram
Eclectic antique furniture and artworks are pulled from the designer's private collection and include carved stone columns with lions' feet and a chunk of a mosaiced floor from Pompeii, set beneath glass inside the Italian holiday home.
Maison des Oliviers is available to rent directly from €8,500 per week, and rooms open onto landscaped grounds by Patrick Pottier, planted with towering cacti, succulents and colourful birds of paradise. A lap pool and shaded terraces also offer respite from the heat of the Sicilian sun.
Read next:  A tobacco warehouse in Italy's Salento is reborn as a rural retreat