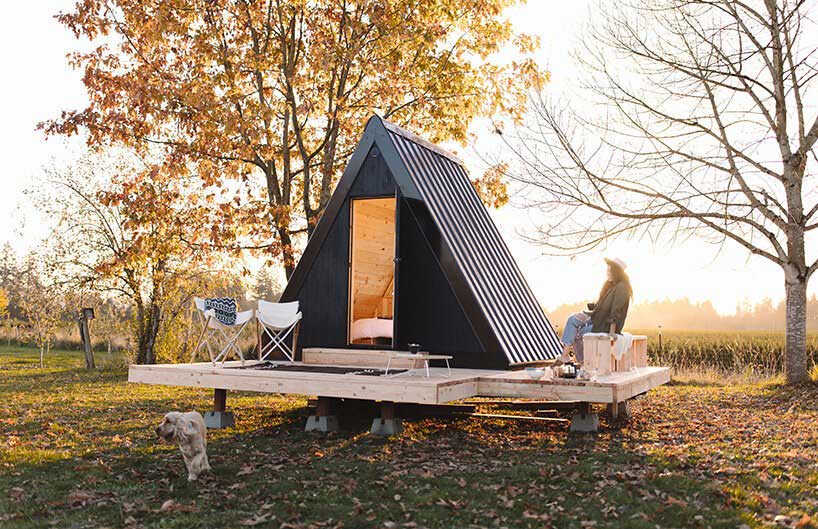 Bivvi Camp is a portable prefab cabin that's delivered fully assembled and ready to move into.
The A-frame style hut is designed to be easily installed and removed again – without the need for foundations – making it ideal for remote locations. The cabin is small enough to load onto a trailer, fully assembled, and can be hooked up to the power at a campsite, or delivered with a solar power kit.
Bivvi Camp's triangular picture window lets guests enjoy the surrounding scenery from interiors lined with either pine or plywood – sustainably sourced where possible. The huts, which are built in Portland, are fully insulated for chilly weather and have a front deck as an optional extra if their final destination enjoys warmer temps.
There's just enough space beneath the cabin's sloping roof to sleep two people, and also squeeze in a desk to work from. Bivvi Camp starts at $19,880.