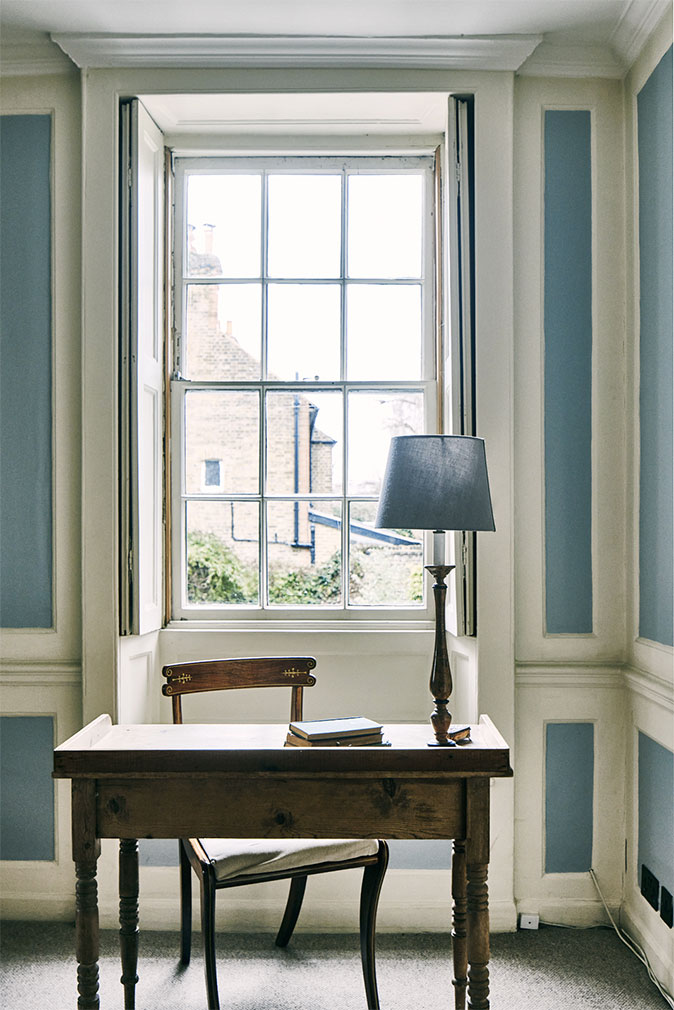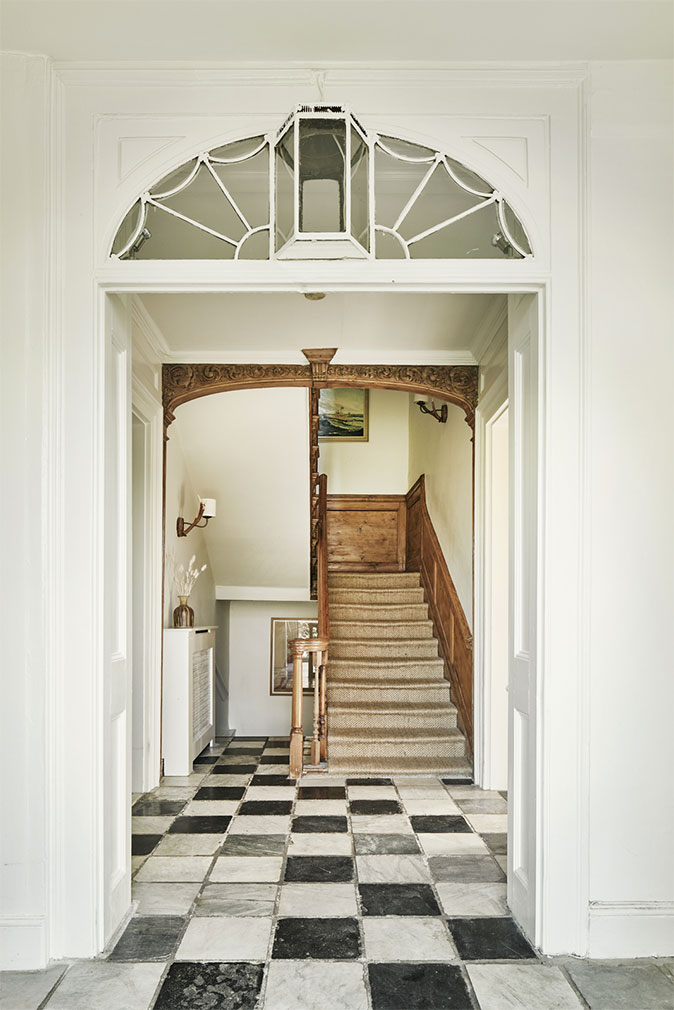 Netflix hit Bridgerton did more than just inflame passion for the dashing Duke – it reignited a love for England's glamorous Regency period architecture, like this Grade II-listed Richmond home.
The Vineyard is for sale via Inigo for £4.25m and was built during the reign of Queen Anne, with Regency period additions, including its handsome ballroom, with curved floor-to-ceiling sash windows that peek onto the gardens.
A vestibule leads into the chequered hallway and its tall arched transom window. Formal reception rooms are on the right, including the panelled drawing room with a period fireplace and views of the garden. On the left is the 'family room' – a cosy study for reading and more intimate gatherings.
The former ballroom is now used as a music room and living room though with its original curve sash windows and oak flooring, and towering ceilings. Decorated in a period style with a gilded mirror atop its fireplace, the room retains the spirit of entertaining – even if its days of hosting socialites has passed.
The kitchen and further study and dining room are located on the lower-ground floor (as well as access to the annexe, which provides accommodation across two levels.) Meanwhile, two bedrooms can be found on both the first and second floors.
Enclosing the entire Richmond property is a brick-walled garden that cloaks the period home in privacy.